Partha-Arpita in ED Court: Partha Chatterjee is in Presidency Jail. From there he is appearing through virtual media.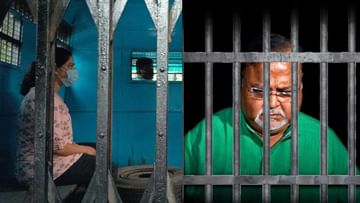 Partha-Arpita is appearing virtually
Kolkata: Former ministers Partha Chatterjee and Arpita Mukherjee were produced in court on Wednesday after 14 days of jail custody. They were presented virtually on this day. That is, they are appearing in the virtual medium while sitting in jail. Jail authorities claim that it has been decided to present them virtually for the sake of security. But Parth claimed in the court that his fundamental rights are being undermined by the decision of the jail authorities. His lawyer said that Partha Chattopadhyay wants to attend the body. Not only Parth, the lawyer of Arpita Mukherjee, another accused in the corruption case, has also made the same request.
Parth and Arpita were present in the court in all the initial hearings after their arrest in the recruitment corruption case. On August 18, when Parth and Arpita's case was being heard, Parth reached the court and said that time will prove everything. Not only that, he also said, 'Nobody will be spared.' Next time that is
Details coming soon…
.