Passenger and freight train collide in Greece, 32 dead, 85 injured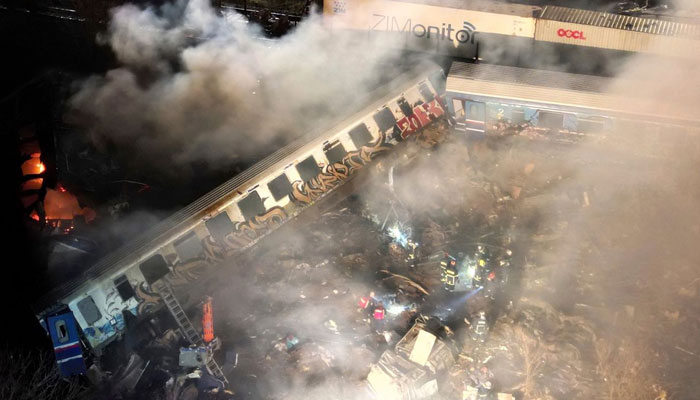 32 people were killed and 85 injured after a passenger and freight train collided in Greece.
According to foreign media, 3 bogies caught fire due to the accident, while many bogies also derailed.
According to reports, 350 people were on board the passenger train, while officials say that the cause of the accident is not immediately known.
According to reports, the death toll is expected to increase after the accident.
.