Pawar's announcement of retirement from the post of NCP president; Sushma Andhare's emotional letter to Sharad Pawar – Marathi News | Sharad Pawar's announcement of retirement from the post of NCP president Sushma Andhare's emotional letter to Sharad Pawar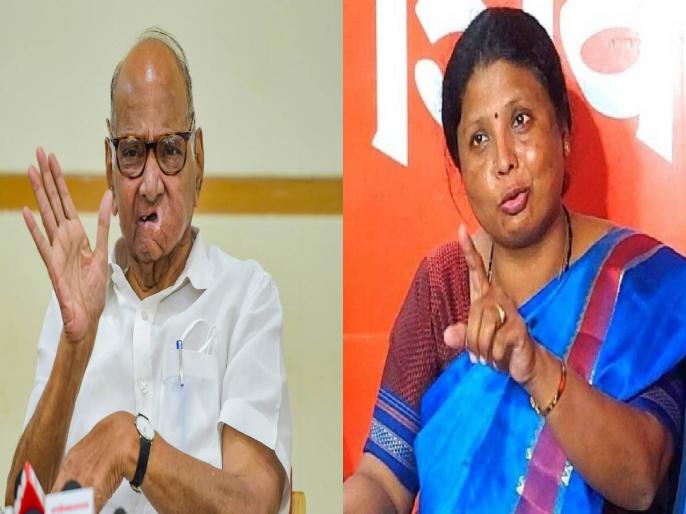 Mumbai- Today MP Sharad Pawar made a big announcement that he will retire from the post of NCP President. The announcement was made at the launch of the book 'Lok Maja Sangati' at the YB Chavan Center in Mumbai. Now Shiv Sena (Uddhav Balasaheb Thackeray) group deputy leader Sushma Andhare has written an emotional letter to Sharad Pawar.
Workers in the state have expressed their displeasure over Sharad Pawar's resignation. Activists started protesting in Mumbai from afternoon, some office bearers announced that they will resign. Sushma Andhare has also written a letter on this.
Ajit Pawar : Give me two-three days to think; Sharad Pawar sent a message to the workers, also imposed a condition!
What is in Sushma Andhare's letter?
'Truly I am not wise enough to write or tell you. But still, sir, it must be written with great courage. I was never even a simple primary member of your party. But his decision as a whole, not only as a party, but as a leader of the marginalized Atharapgarh caste of Bahujan in Maharashtra will not be humane to anyone who knows it, the letter said.
Sir, change is the law of creation, what happened yesterday is not necessarily what is today, what is today is not what will be tomorrow, but even so, in some things, people do not accept change at all. Sir, maybe our party will get a president after you and he will work for the growth of the party very loyally and passionately, but sir, if there is a girl like me from the very bottom, there will be Motiraj Rathod, there will be Venkappa Bhosle, there will be Pawar of Ichalkaranji, there will be Vilas Mane of Nilangya. have done
No matter what anyone says, Ramdas Athavale was the first to see this leadership with his expert eyes. It was because of his initiative that for the first time four MPs from the Ambedkari movement were elected together. Sir, on the one hand no. wash We have experimented with social engineering that we should have knowledgeable writers like Mahanore who are familiar with the agricultural soil in our hall and on the other hand, people like Lakshman Mane, who has survived a terrible famine, who eats food cooked on three stone hearths and who wanders all his life, but the question of a graveyard remains after his death.
The revolutionary decision that the name of my mauli should be as much as the man in the house on the seven days of agriculture is also of our time! Sir, to run any party or organization, it is very important to have four points together. One leadership, two rhetoric, three ideology, four organizational skills. The letter says that no one in Maharashtra or India can deny the fact that we have a confluence of these four qualities.
He also has a separate mention as the leader of the century. We do not want to go into all the matters of whether our decision is causing any damage to the NCP or whether anyone is capable of leading the party after us. But the skill of dealing with our experience and extreme patience are all needed today. In the transitional period that Maharashtra and the country is going through, Maharashtra needs not only the blessings of a senior elder but also the experience of diplomatic politics and guiding guidance to fight against the dictatorship and oppressive system. done in this letter.
Web Title: Sharad Pawar's announcement of retirement from the post of NCP president Sushma Andhare's emotional letter to Sharad Pawar
Get Latest Marathi News , Maharashtra News and Live Marathi News Headlines from Politics, Sports, Entertainment, Business and hyperlocal news from all cities of Maharashtra.
.