PM should meet opposition leaders frequently, clear misunderstandings: Naidu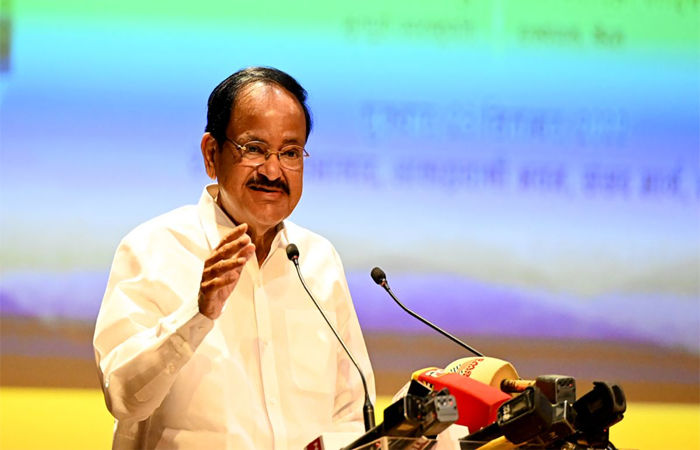 – Ex-Vice President's clash with Modi at the launch of the book of Prime Minister's speeches
New Delhi: Former President M. Vaikeiyyah Naidu said that the Prime Minister should also meet the opposition leaders frequently and clear some 'misunderstandings'.
However, Naidu in his speech also appreciated the achievements of the Prime Minister in various fields like health, foreign policy, technology and also said that the world has come to know India in the true sense today. India is now becoming a factor to be reckoned with and its voice is being heard all over the world and that too in such a short span of time it is no ordinary thing. All this has been achieved only because of the steps taken by them, said Vainkyah Naidu at the release of 'Sabka Saath Sabka Vikas' published by the Publications Department of the Government of India.
Along with this, Naidu also advised the opposition that they should also keep an open mind. You all should understand that we are competitors, not enemies, each party should obey each other, the post of Prime Minister, the post of President, the post of Vice President and also the posts of Chief Ministers should be respected. All this should be kept in mind.
Kerala Governor Arif Mohammad Khan, who was present on the occasion, praised the Prime Minister's move to eliminate the practice of 'triple talaq' prevalent among Muslims, saying that Muslim women have thus got true justice. Jawaharlal Nehru understood that but could not take a decision. Modi has taken that step with courage.
Union Information and Broadcasting Minister Anurag Thakur was also present on the occasion. He said that 86 important lectures of the Prime Minister have been covered in this book published by the Publication Department. It covers 10 topics related to 'Self-reliant India' including Economy, People's First Governance, War against Covid-19, Reinvented India, Foreign Policy, Jaikishan, Tech India, New India, Green India, Resilient India, Clean India, Fit India. , includes Efficient India, External India, Cultural Heritage and Man-Ki-Baat.