Political manipulation begins, PTI quitters meet with Jahangir Tareen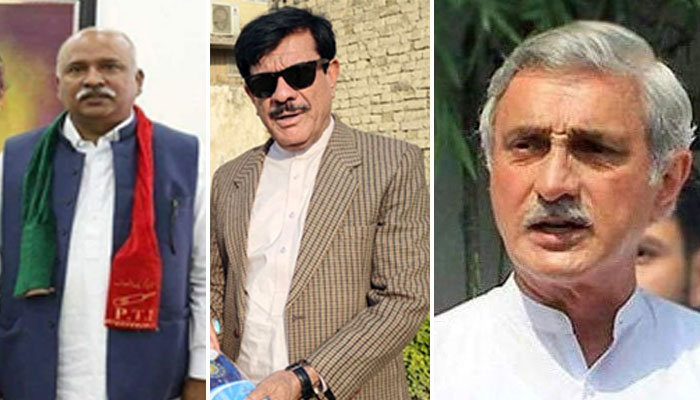 The first pebble in the water of political manipulation, the former MNA of Pak Patan Ahmed Shah Khaga and the former member of Punjab Assembly Saeed Akbar Nawani, who left Tehreek-e-Insaf, met with Jahangir Tareen, and discussed the new political plan of action.
Sources claim that more than a hundred leaders who left Tehreek-e-Insaf are in touch with Jahangir Tareen who may announce their joining in the next few days.
Even today, a leader of Tehreek-e-Insaf, former MPA Malik Khurram Ali Khan bid farewell to the party.
Imran Khan's special assistant in the former government, Tariq Mehmoodul Hasan, also left PTI, and during a press conference in London, condemned the May 9 tragedy and formally announced his separation from Tehreek-e-Insaaf.
Former Member of Parliament from Punjab Nadia Aziz also announced to quit Tehreek-e-Insaf.
.