Protests in Japan against Yassin Malik's life sentence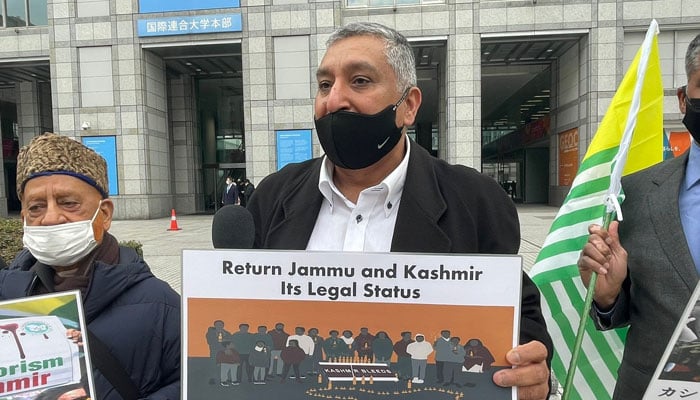 In occupied Kashmir, Hurriyat leader Yasin Malik has been sentenced to life imprisonment by an Indian court.
In this regard, the President of Kashmir Solidarity Forum Shahid Majeed Advocate and General Secretary Mirza Khalil Baig said that the punishment meted out to Yasin Malik by India after unilateral court proceedings has exposed the ugly face of India before the international community.
He said that this punishment would further intensify the ongoing independence movement in Kashmir.
On the occasion, PML-N Japan President Malik Noor Awan said that with the inhuman and unjust life sentence handed down by an Indian court, Yasin Malik's stature has risen further and the Kashmir issue has become more prominent in the world.
Senior Vice President Malik Younis said that after the unjust punishment, Yasin Malik has emerged as the voice of truth and justice, while other religious and political organizations including PPP Japan have also raised their voices against the punishment of Yasin Malik.
.