Railway Recruitment 2022: Good news for retirees, employment opportunities are created in Indian Railways Indian Railways Soon recruit retired supervisors under Gati Shakti Unit
Railway Recruitment 2022: Those who were working as supervisors in Railways before retirement, are planned to be recruited under kinetic branch.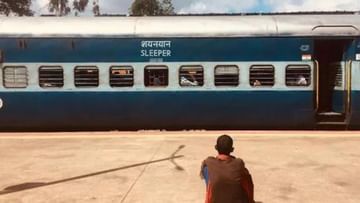 Symbolic image
New Delhi: Does career really end after retirement? There are many people who remain active even after retirement and are waiting for the right opportunity. Central government has brought good news for such people. Job opportunities are being created for retired people in Indian Railways. This announcement was made recently by the Indian Railways.
According to the Indian Railways, from this time the retirees will also get a chance to work in the railways. They will be appointed as Railway Supervisors. Indian Railways has decided to form Gati Shakti units in all departments, as per the Railway guidelines regarding this recruitment process. Retirees will be appointed as supervisors under this unit. Those who will be appointed in this position, will be given the prescribed honorarium.
It is learned that those who worked as supervisors in the railways before retirement, are planned to be recruited under kinetic branch. Indian Railways believes that it will be possible to work quickly by utilizing the experience of retired supervisors.
In this regard, the railway official said, the main objective of setting up kinetic units is to quickly dispose of long pending or stalled works. In this case, one of the reasons for hiring retirees rather than new or youth communities is their experience. Having been associated with Indian Railways for a long time and holding the post of supervisor, their experience will help in speedy completion of the work. Retired employees will also be paid a certain honorarium as salary. It has also been informed that the special burden of cost on the railways will not increase. Meanwhile, instructions have been sent to all Divisional Managers of Indian Railways. It has been directed to start the formation of kinetic energy unit as soon as possible.
It may be noted that Prime Minister Narendra Modi stood from the Red Fort and spoke about moving forward the Gati Shakti project at this year's Independence Day ceremony. In accordance with the instructions of the Prime Minister, the work of forming kinetic units in all departments has started. It is learned that each unit will have five members. They will work directly under the Divisional Railway Manager. The main task of the retired supervisors will be to assist in the infrastructural development of the railways.
.