Raj Thackeray: 'Tired of Alibaba and its chalis', criticizes Uddhav Thackeray; Advice to Eknath Shinde – Marathi News | Raj Thackeray: 'Alibaba and its forty gone', Raj Thackeray criticizes Uddhav Thackeray; Advice to Eknath Shinde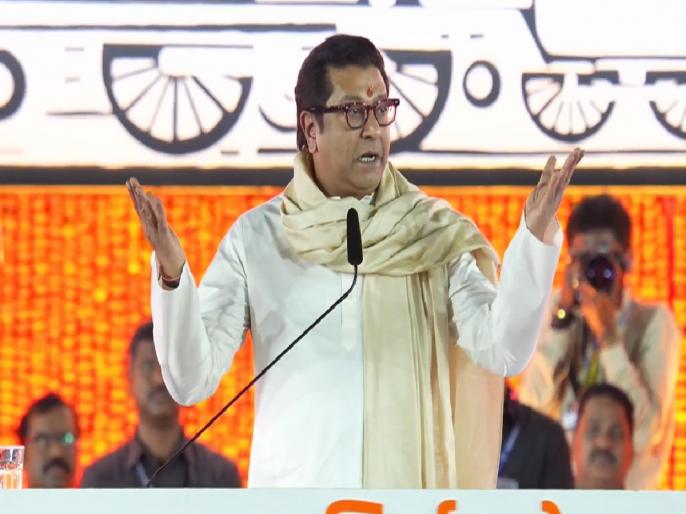 Mumbai: Maharashtra Navnirman Sena president Raj Thackeray held a public meeting at Chhatrapati Shivaji Park ground in Mumbai today on the occasion of Gudi Padwa. The whole state was paying attention to this meeting. In this meeting, he also targeted the ruling Shinde-Fadnavis government in the state along with former Chief Minister and Shiv Sena party chief Uddhav Thackeray. On this occasion, he also criticized the situation and politics in the state.
If Balasaheb was around today…
Raj Thackeray said, 'The situation that has happened today, it would not have been allowed if it was Balasaheb. To get sympathy, he used to go around and cry. Did you eat dung yourself? I want to tell you a few things back. Shiv Sena and BJP contested the elections together. Voters of Maharashtra need to think now. You will vote and play this game. 2019 elections were held and after that Udd Thackeray took a different stand. The condition of becoming Chief Minister for two and a half years. It is said that there is a discussion within four walls. So why didn't you say anything on the open stage? You understood that they cannot form a government without us, after which you made a condition of being the chief minister for two and a half years.'
Related news- 'I lived Shiv Sena party, but today I feel sad to see their condition', Raj Thackeray spoke clearly
Alibaba and forty gone…
What did the BJP do after refusing? He went with those he fought against and became the Chief Minister. Before that BJP took oath with Ajit Pawar. Oh what's going on…stop all this ther. Did the people of the state vote for you for this reason? I spoke in April last year and it happened in June. Alibaba and their forty are gone. He (Uddhav Thackeray) got bored. This man was not ready to meet during Corona. Raj Thackeray also criticized that it has suddenly started coming out.
Advice to Eknath Shinde
He further said, 'Eknath Shinde first went to Surat and then to Guwahati with MLAs. Became Chief Minister through Guwahati and Goa. I just want to tell them, you are the Chief Minister of Maharashtra, work for the state. Where Uddhav Thackeray is holding a meeting, you should not go there and sit there. This will keep you engaged. What about the state? How many state questions are pending? Today it is the subject of pension, the subject of farmers' insurance, farmers have suffered losses due to bad weather. "Meet them and resolve the issue once and for all," he said at this time.
Web Title: Raj Thackeray: 'Alibaba and its forty gone', Raj Thackeray criticizes Uddhav Thackeray; Advice to Eknath Shinde
Get Latest Marathi News , Maharashtra News and Live Marathi News Headlines from Politics, Sports, Entertainment, Business and hyperlocal news from all cities of Maharashtra.