RRR team buzz in America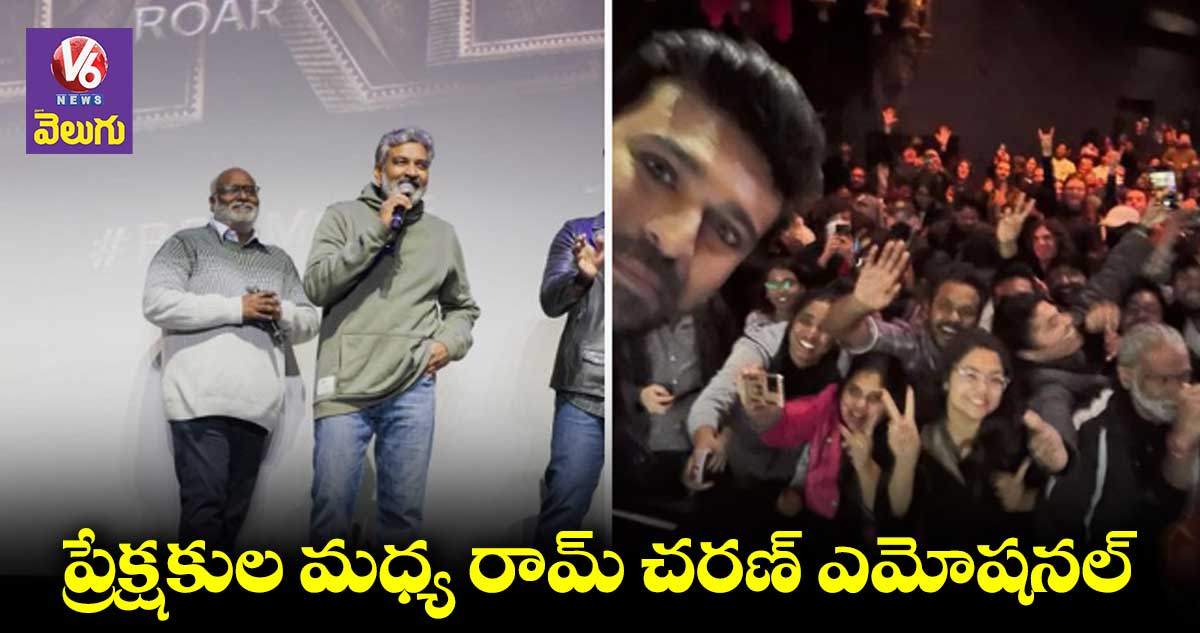 RRR film is showing its power on the international stage. The film was screened at The Ace Hotel in Los Angeles on Friday, March 3, on the occasion of its Oscar nomination. This movie which has been re-released all over America is getting a good response from the audience. With the release of the movie before the 95th Academy Awards, all the actors in it are buzzing around the theatres. Director Rajamouli, Ramcharan and Keeravani attended Tribur Movie Show at The Ace Hotel. The American audience was mesmerized after watching the movie.. Manolla was given a standing ovation. It is remarkable that this is the first time in America that Indian actors are getting such an honor.
The team, which was impressed by the audience's love, came to the fans and gave selfies. But Ramcharan came in the middle of the audience and made noise. They cheered by taking photos with them. Cherry got emotional saying that it is a pleasure to receive such a welcome in America.. It is an unforgettable event in life.
The Natu Natu song from Triple R is already in the running for an Oscar in the Best Original Score category. Apart from getting a place in the nominations.. in the process of campaigning for the award surety.. Triple R movie was re-released in America. Every day, the film team does promotions near some theater and makes a noise with the fans. The Oscar Awards function is being held on 13th March.. Till then the whole team will stay there.. After the death of Taraka Ratna.. Junior NTR stayed in Hyderabad.. He will go to America in one or two days.
.