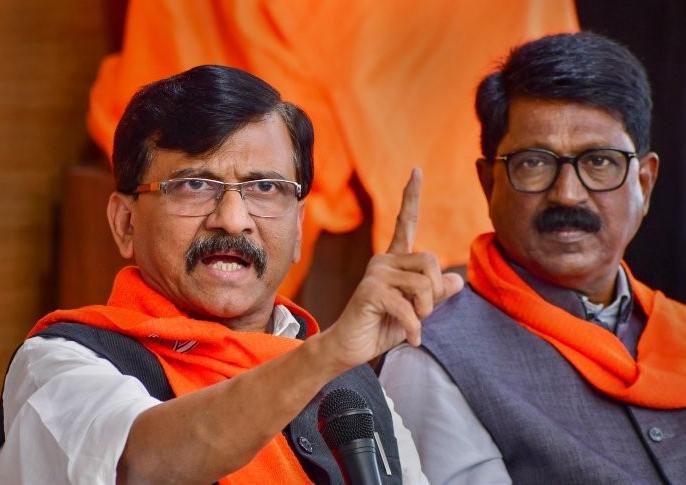 Mumbai: Shiv Sena Minister Eknath Shinde's revolt has caused a split in the Shiv Sena. As many as 39 MLAs of Shiv Sena participated in Shinde group. Therefore, it was seen that displeasure had erupted in Shiv Sena. Now Shiv Sainiks have taken to the streets against all these MLAs. In some places, the offices of rebel MLAs are being blown up. Shiv Sena leader Sanjay Raut has been constantly criticizing the rebel MLAs. Even so, the rebel MLAs are upset. However, after coming out of Shiv Sena Bhavan, Sanjay Raut left without speaking to the media.
Shiv Sena spokesperson Sanjay Raut, who has always commented on political developments in the state, was slammed by the media. However, he left without speaking to the media. Therefore, many have expressed surprise. Sanjay Raut has been issued a notice by the ED office this morning. Even then, he reacted by appearing on Twitter and the media. However, he had gone to Shiv Sena Bhavan for the afternoon meeting. After the meeting, he was questioned by the media about the developments in the court and the role of the Shiv Sena. However, he left without speaking to the media. So, many are wondering.
Notice of ED in Patrachal land case
Shivsena leader Sanjay Raut has been consistently targeting rebel MLAs. Meanwhile, Sanjay Raut has now been summoned by the ED. As the power struggle in the state has reached its climax, Raut has been summoned by the ED. He was summoned in the Patrachal land purchase scam case. Sanjay Raut was also ordered to appear for questioning on Tuesday. After this, Sanjay Raut has reacted to this.
He will not go to Guwahati even if his neck is cut off
"Even if my neck is cut, I will not accept the route to Guwahati. Come on .. arrest me!" That is to say. Sanjay Raut tweeted about it from his Twitter account. "I understand now that the ED has sent me a summons. Great. Great things are happening in Maharashtra. We are all in Balasaheb's Shiv Sainiks fighting a big battle. To stop me … this conspiracy is going on. .. Arrest me! Jai Maharashtra! " That is what Raut has said.
Web Title: Sanjay Raut: Sanjay Raut left without speaking to the media, everyone was surprised
Get Latest Marathi News , Maharashtra News and Live Marathi News Headlines from Politics, Sports, Entertainment, Business and hyperlocal news from all cities of Maharashtra.
.