Shahrukh Khan's Mannat wall broken by two youths; When asked why he said… – two men booked for trying to trespass shahrukh khan bungalow mannat bandra police mumbai maharashtra
Bandra police said that two youths aged between 19 and 20 years were detained by security personnel on duty while entering the bungalow.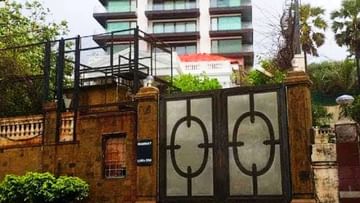 Mumbai : Mumbai police have detained two youths who broke the wall of Mannat, the bungalow of legendary actor of Indian cinema, Shah Rukh Khan. The police said that this action was taken on Thursday evening. Shah Rukh Khan's Mannat bungalow was broken into and the incident started a lot of discussion. However, the police detained two youths in this case and started interrogating them. A case has been registered against two youths in connection with breaking the wall and it has been said that the Bandra police are conducting further investigation.
.