Sheena Bora Case: 'I have started forgiving' … Indrani said as soon as she came out of jail – Marathi News | I have started forgiving … Indrani said as soon as she came out of jail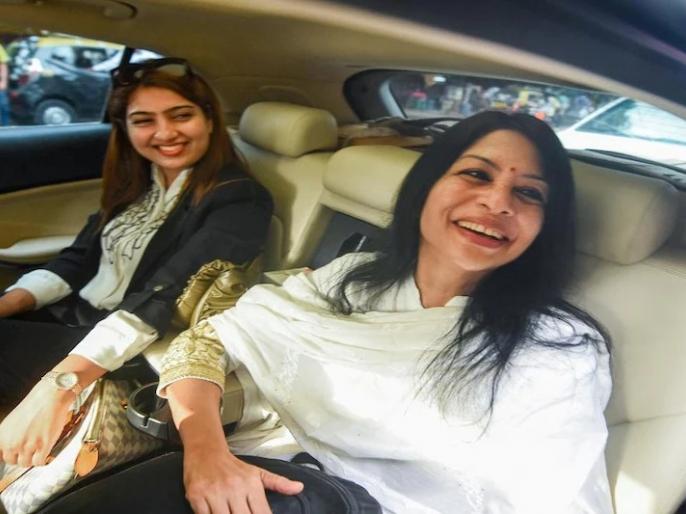 Indrani Mukharjee was released from Byculla Women's Jail on Friday evening. He was jailed for more than six years for the murder of his daughter Sheena Bora. The Supreme Court on Wednesday ordered the release of Indrani Mukherjee on bail in the case. Speaking to the media after her release from jail, Indrani said, "I have only come to take a deep breath, because I have not been able to do this for the last seven years."
'My faith in the judiciary has grown'
"My faith in the Indian judiciary has grown," said Indrani. Everyone should have faith in the judiciary, it is a just system. She said she was writing a book, but it was not about life in prison. "When it is ready for publication, you will know what is written in it," Mukherjee said. "I have changed a lot," Mukherjee said. I have become more tolerant. I'm starting to apologize. Forgiveness will set us free.
'Learned a lot in prison'
Indrani Mukherjee said she learned a lot in prison. Some in prison looked like hardened criminals, but there were some good ones too. There is definitely something good in every bad person. Indrani said that she is currently having a cup of coffee with her lawyer Sana Rais Khan and Edith Day. Indrani refused to speak on the issue of Sheena being alive. She said she would not speak on the matter. It is being considered. If there is anything to be said on this subject, their lawyers will speak.
Indrani came out of the jail at 5.30 pm yesterday and left in a car. Indrani's lawyer was present outside the jail. When she came out, Indrani looked at the media and smiled. The trial court had on Thursday asked Indrani to submit a bond of Rs 2 lakh.
Web Title: I have started forgiving … Indrani said as soon as she came out of jail
Get Latest Marathi News , Maharashtra News and Live Marathi News Headlines from Politics, Sports, Entertainment, Business and hyperlocal news from all cities of Maharashtra.
.