Standard 12 result: 65 girls who dropped out of school due to financial reasons passed class-12
Surat:
Today, when the result of class 12 commerce has been announced, the principal of the government school in Surat is also marking a new direction by teaching the students who have dropped out of the school, becoming a guru in the true sense. This year, 73 students in class 12th general stream were prepared for the examination as externals out of which 65 students have passed.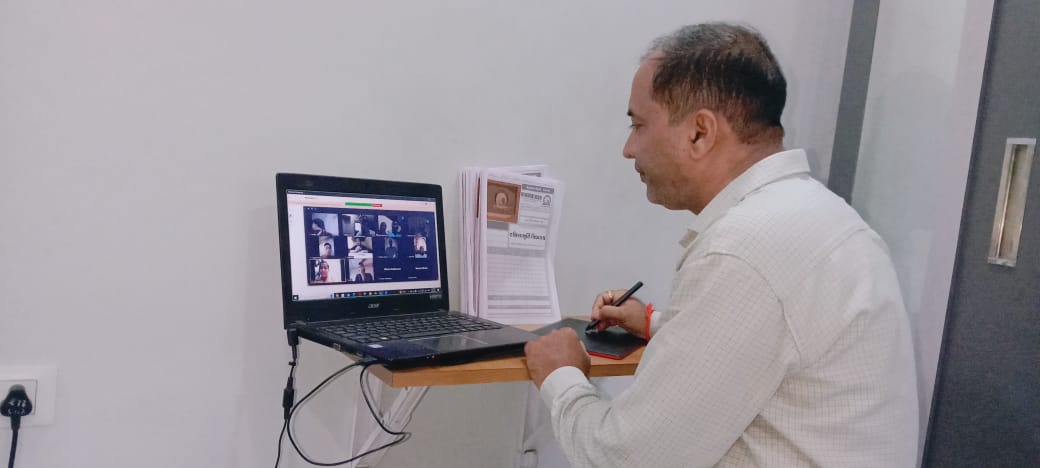 Free education to poor and underprivileged students
The scriptures and Puranas show the special importance of Guru and that is why people worship Guru before God. At that time, due to Naresh Mehta, Principal of Surat Government School No.114 Sant Dongreji Maharaj, girls who dropped out of school due to financial reasons were able to appear for class 10 and 12 exams. Bhagirath has been doing this work selflessly for the last 8 years. He has been working in education committee school for last 18 years.
They teach the poor and underprivileged students free of cost. But also in them, especially the students who left school for economic and social reasons to help the family, who work in sewing, embroidery and lacing of sarees, and housewives who happened years ago were also taught online.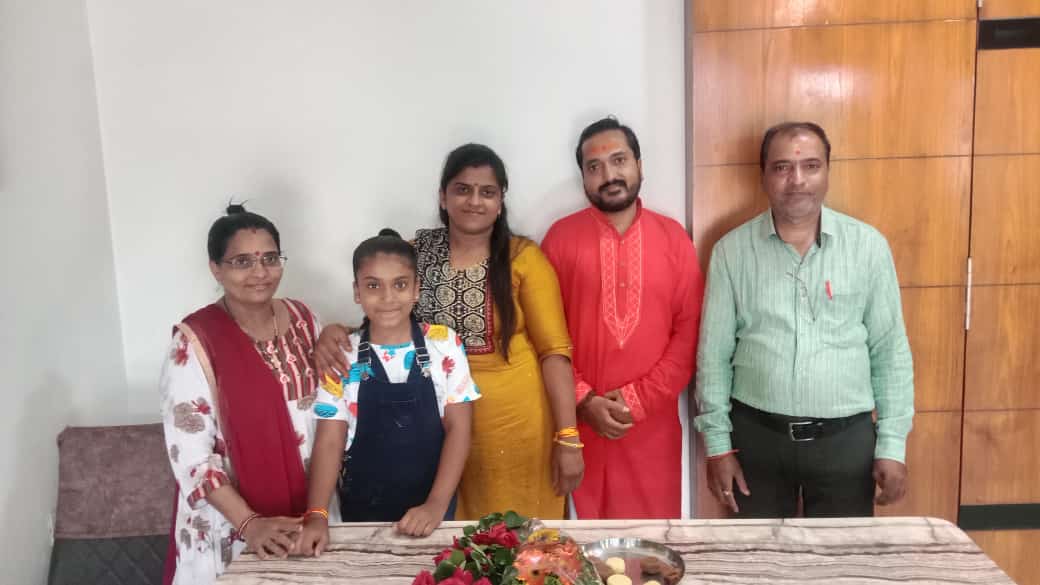 Online preparation for 2 hours every day
This year he made 73 daughters prepare for class 12 exams. Out of which 65 female students have passed and moved forward to make their own future. In which Ahir Nayanaben after 12 years with 73 percent and Triptiben after 17 years with 69 percent after marriage, home, family, children and social responsibility after preparing for the exam and got the result. He prepared online for 2 hours every day.
It is worth mentioning that online education was started in the school due to the Corona epidemic and later it was also stopped, but the benefit of online education has now come to the daughters of economically backward classes living all over Gujarat. Around 250 girls in different grades are studying online with him. Apart from Surat, students from districts like Navsari, Surendranagar, Dang, Tapi, Patan, Dwarka, Bharuch, Gandhinagar, Ahmedabad, Vadodara have also received online education from Nareshbhai.



Surat: This teacher's hard work paid off, so many students who dropped out of school due to financial reasons passed




Surat News: While boarding a running train, a passenger fell 10 meters between the train and the platform, his life was saved by the vigilance of the RPF jawan, see Video




She was allowed to get married at a young age. Today, after 16 years, the housewife has passed with good percentage. 12 Exam




The young man's leg was amputated after the police hit him with a stick in the running train! Now the police has made a big explanation




Surat: After eating this flourless cake, everyone will become crazy about your recipe, know the method




Spicy chutney made from raw mangoes will help to avoid loo, know the recipe and make it at home now




Surat RTO is Gujarat's richest, current year revenue Rs 400 crores




Recession situation in Surat diamond industry? Orders coming from abroad decreased




Surat: A unique achievement of a young man in the field of engineering, this young man built an all wheel driven reverse trike bike.




Surat: The tradition of Garbha Sanskar has been going on since time immemorial, as a blessing for pregnant women




Action against non-tax paying vehicle owners in Surat, thousands of heavy vehicles blacklisted
The treasure of Gujarati news is News18 Gujarati. Read more news including Gujarat, Foreign, Bollywood, Sports, Business, Entertainment on News18 Gujarati
Tags: Board exam, Gujarat Board Results, Local 18, Surat news
.