Surat: After the incident of food poisoning in Qatar village, the health department called for a crackdown, carried out checking in 62 units, issued notices to 46, sealed 16 | After food poisoning incident in Katar Gam, surat, health department carried out checking in 62 units and issued notices to 46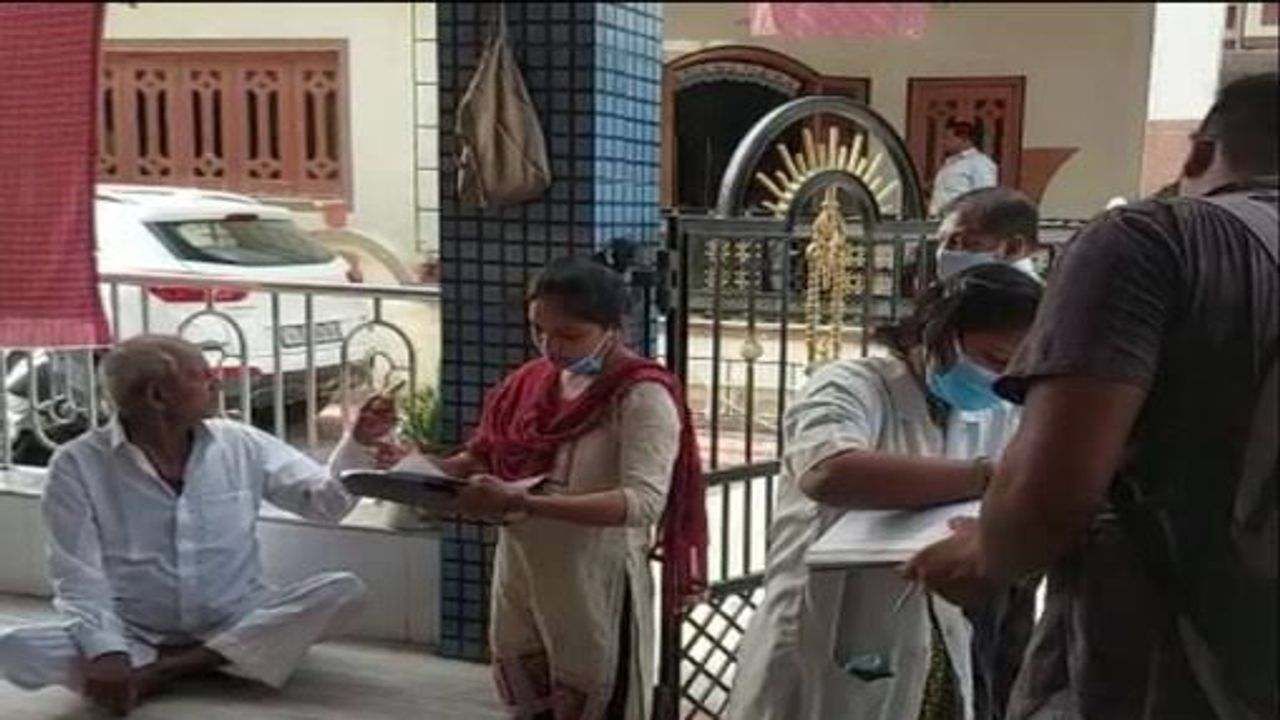 Action taken by Health Department of Surat Corporation
Samples of food items made by caterers are being collected during the wedding function across the city by various teams of Surat Manpa.
Of Surat (Surat) Food poisoning of more than 500 people in Katargam (Food poisoning) Surat Municipal Corporation at the end after the incident (SMC) The health department has come into action. Department of Health (health department) An investigation campaign has been carried out in various units by. However, notices were issued to 46 organizations by the health department which were found to be faulty during the investigation. While 16 institutions were found to be operating without a license, the institutions were shut down. As many as 14 samples were collected and sent to Manpani Lab for testing by Manpah.
More than 200 people were affected by food poisoning on the second day of the wedding when adulterated food was served at the Nityananda Farm in Motivad area of ​​Katargam. Out of which 46 affected people were admitted to nearby private hospitals for treatment. Informing the health department of Manpa, the team of health department rushed to the society where the event was held and conducted medical test of all the people present at the wedding. In addition, the caterers' godown was raided and the godown was sealed.
Fortunately, the catastrophe did not stop. But the Manpah health department has launched an intensive campaign to prevent such an incident from happening again. Samples of food items made by caterers are being collected during wedding ceremonies across the city by various teams of Manpani.
On Saturday, a total of 62 institutions were randomly checked by the Municipal Corporation of India. Meanwhile, notices have been issued to all the 46 institutes by the Municipal Corporation of India (MCI).
These institutions were sealed
Krishna Caterers, Mahadev Nagar, Godadra Aman Caterers, Khodiyar Nagar, Godadra Shree Ambaji Caterers, Mahaprabhunagar, Limbayat Ramdev Caterers, Bhajiwali Estate, Meenbazar Patidar Sweets & Namkin, Niranjanad Palace, AK Road Kodijay Road Caterers, Jai Ambe Group Sosa, Bamroli Sagar Catering, Ganeshpark Sosa, Siganpore Shree Ganesh Catering Service, Ganesh Park, Siganpore Hot Plate Food Management Service, Halpativas Bharthana Mantagi Caterers, Sankalp Residencar, , Sainath Palace, LH Road Kheteshwar Caterers, Halpati Colony, Dumbhal Janata Caterers, Nurani Manzil, Sagarampura Pandya Caterers, Hariom Nagar, Katargam.
.