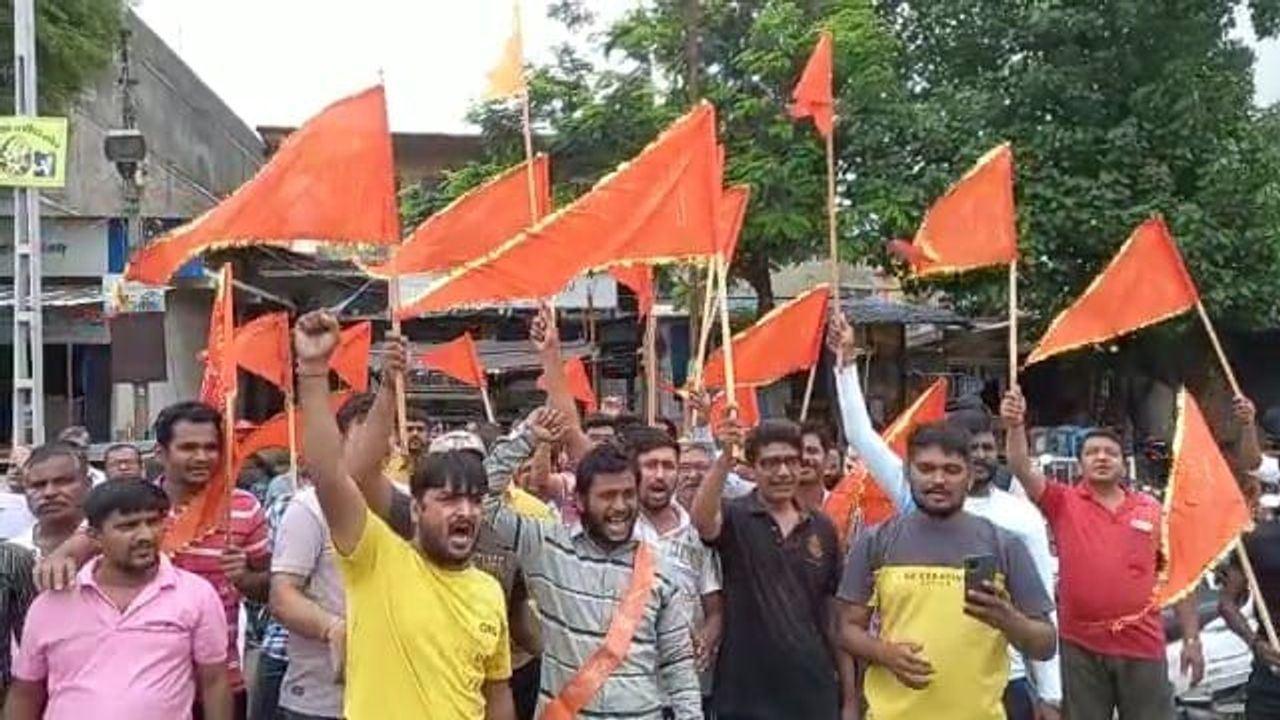 protests by Hindu organizations
Activists of Vishwa Hindu Parishad, Bajrang Dal, Hindu Jagran Manch staged a protest at Olpad taluka headquarters in Olpad taluka of Surat.
In villages especially in tribal areas (Tribal area) The issue of Christian conversion is often debated. Hindu organizations in this matter(Hindu Religion) Are also often raised by voices. Then on Monday in Surat (Surat) In Olpad taluka, a protest was staged by various Hindu organizations over the same issue.
There was a sense of outrage among the locals
It is important to note that in Olpad taluka of Surat, activists of Vishwa Hindu Parishad, Bajrang Dal, Hindu Jagran Manch visited Olpad taluka (Olpad Taluka) There were protests at the headquarters. Locals complained that there were about 280 houses in one society, with only two houses for Christians. Despite the large population of Hindus, there is a sense of resentment among the locals that churches are being built in the residential society.
An application letter was sent to the Mamlatdar
Currently, the locals have sent an application letter to the Mamlatdar at the Olpad taluka center, saying that about 300 Christians had gathered at the church and were persuading the locals to convert. He further said that Christian gurus have come from outside and are carrying out suspicious activities. So that these activities are rocked. And this religious place should also be removed from the residential society. Otherwise, there will be fierce protests in the coming days.
Input Credit-Suresh Patel (OLPAD)
.