Sutaka Chaye in Anekal: Three boys who had gone swimming got watered – Kannada News | Anekal News: Three boys who had gone for a swim drowned
An incident in which three boys of class 10, who had gone for a swim, got drowned, took place near Neeladri, 2nd level of Electronic City yesterday evening.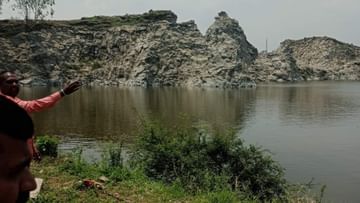 Stone quarry
Bangalore: to swim (swim) The three tenth grade boys who had gone were Neerupala (drowned) A similar incident took place last evening near Neeladri, Level 2 of Electronic City. Teertha (13), Kiran (13), Faizal (14) died. Theertha and Faizal, who had gone out to play on Tuesday evening, did not return at night, but the family members searched. Then the boy's bicycle, clothes and shoes were found near the lake. He did not know how to swim when he went swimming in the stone quarry when the accident happened. Firefighters have been searching for the dead bodies of the boys since yesterday and a case has been registered at the Electronic City Police Station.
breaking news
.