Syria-Turkey earthquake exacerbates an invisible crisis for women
Shaja Hamo considers herself one of the lucky ones. The 36-year-old activist and mother of five survived a magnitude 7.8 earthquake that struck Syria and Turkey earlier this month, killing at least 50,000 people.
We lost our house, our money and all our belongings. Still, she called and checked on the women in her community, often running to find baby formula for her friends' babies, despite the fact that she never knew where she would be on any given night. She jumped from one friend's place to another.
But then last week another earthquake struck southern Turkey near the Syrian border. For the first time in her life, Hamo and her 15-month-old baby slept in the streets. Hamo found herself as vulnerable as the women whose mental and physical health she cared for.
About three million people have been affected by the earthquake in northwestern Syria, where Hamo lives. More than 300,000 people have now been displaced and at least 11,000 families are now homeless.
Survivors of the earthquake in Syria don't know how to start rebuilding. His country has been in a state of war for over a decade, which means thousands of people have been displaced, poverty levels continue to rise and public infrastructure is virtually destroyed. Syrian women in particular are suffering from a mental health crisis bearing the brunt of complex trauma marked by years of death, destruction and despair, only exacerbated by the latest earthquakes.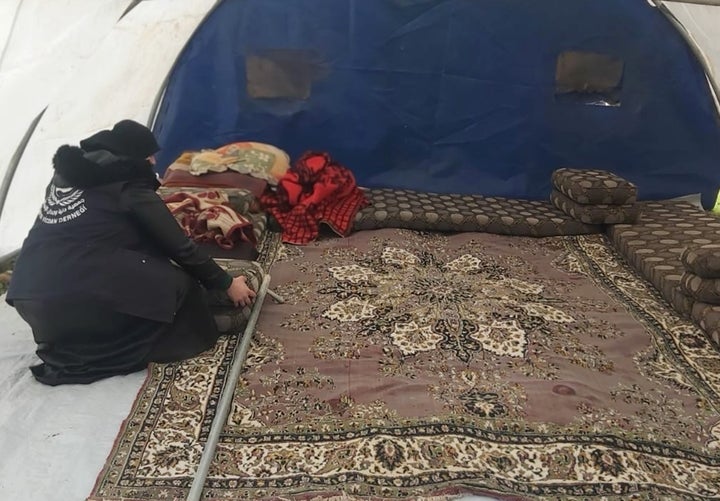 After pro-democracy protests in Syria turned into civil war in 2011, many men were killed or left to fight, leaving women with responsibilities both inside and outside the home, including finding shelter and food, raising children, and securing employment. was forced to comply. Women were now the breadwinners and decision makers.
But those changes came suddenly and came at a cost. women also became more susceptible For abuse, sexual exploitation and gender based violence. Organizations that provided resources and safe havens for women, including one founded by Hamo, were destroyed or closed. Women and children have faced internal and external displacement over the years, which has taken a toll on their physical and psychological health.
Following the earthquake, a group of women-led grassroots organizations including Hamo's, founder of the Middle East North Africa (MENA) Women's Alliance, Amel Lakhdari, began pairing therapists, counselors and psychotherapists from around the world with women in Syria .
Lakhdari said most of the women she has worked with are clinically traumatized, depressed or anxious.
Even before the latest tragedy, suicide rate in the area According to 2021 figures from the International Rescue Committee, were increasing.
"There have been a lot of suicidal thoughts," Hamo told HuffPost by phone from Idlib. "These women were already traumatized and then with the earthquake and its effects, it doesn't help."
"They are living a life without security, without stability and they have lost a lot. When the earthquake happened, they were already broken."

– Dahane Saliha, clinical psychologist who treats Syrian women
Dahane Saliha, a clinical psychologist based in Algeria and one of several therapists treating Syrian women remotely through the MENA Women's Alliance, said two of the women she works with are separated from their families. She is the main breadwinner and is in charge of taking care of the youth. Children. Both women and their children suffered from PTSD symptoms, including night terrors and bedwetting.
"They are living a life without any security, stability and they have lost a lot," Saliha said. "When the earthquake happened, they were already broken."
Daily stresses from conflict such as lack of access to basic necessities, loss of family, and uncertainty about the future are all compounding triggers for Syrians living through violence and war.
Lakhdari said women, especially those with young children, felt abandoned by the international community.
In the immediate aftermath of the earthquake, aid groups were scrambling to rapidly reach affected areas. In Turkey, lack of fuel, trained rescuers and political bureaucracy delayed Vital life saving resource. The situation in Syria was even worse, as nonprofits navigated donor fatigue and government permission to travel through dangerous borders, and faced the risk of air raids.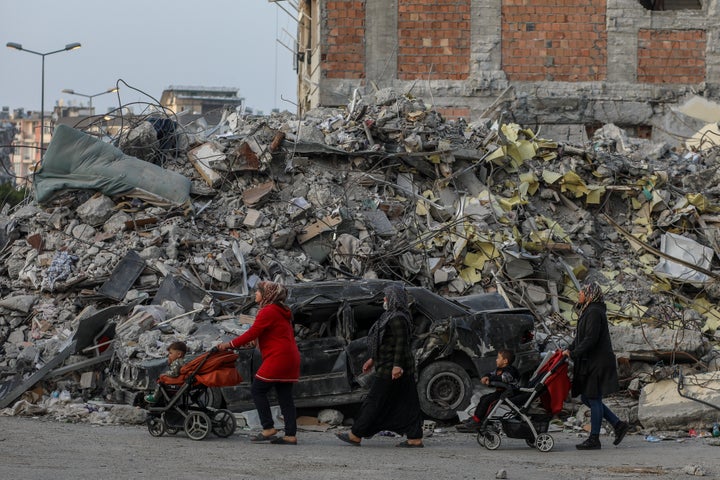 "You just see sadness and almost a look of despair in their eyes," said Sophia Banu, a psychotherapist from Dallas, Texas, who went to Syria and Turkey on a humanitarian mission with MedGlobal, a humanitarian nonprofit. that provides emergency response in disaster areas. ,
Zahar Sahloul, a Syrian American and president of MedGlobal, told HuffPost in a Zoom call from Syria that while international aid distributed by the regime of President Bashar Assad is manipulated and weaponized, it often doesn't go to those most vulnerable.
"Even though they've been through crisis after crisis for 12 years, this is different," said Dania Albaba, a Syrian-American from Houston and a third-year psychiatry resident at Baylor College of Medicine. "People think of Syria as a place that is constantly being ravaged by crisis and disaster and displacement of people. But it has actually affected people psychologically in a very different way."
Hamo said the need for safe spaces for women is more urgent than ever. The Mahila Adhikarani Kendra, established in 2017, which served as a resource and shelter for women, was forced to close in 2022 due to lack of support.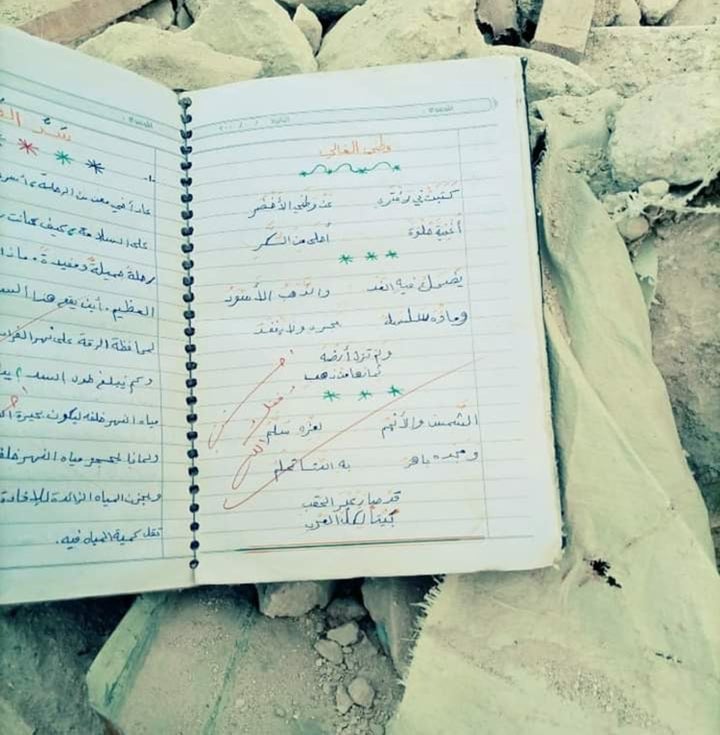 He is especially concerned about mothers. If they break, their families may fall apart along with them.
Nora Abdullah, a third-year psychiatry resident at the University of Texas Southwestern in Dallas, who was also on the MedGlobal trip, said Syrian women have long been disproportionately affected by both acute and chronic trauma and fatigue.
"There was a sense of urgency from the perspective of people dealing with so much trauma for so long," Abdullah said.
The earthquake would only make it more challenging to recover from decades of isolation and war.
"The trauma continues here. It is not finished," said Albaba. "All these little tremors and minor earthquakes are still affecting the children and are still affecting the women. They don't feel comfortable. They feel like they are reliving the same experience over and over again."
,.