That's why he named Prabhas.. He has to become famous anyway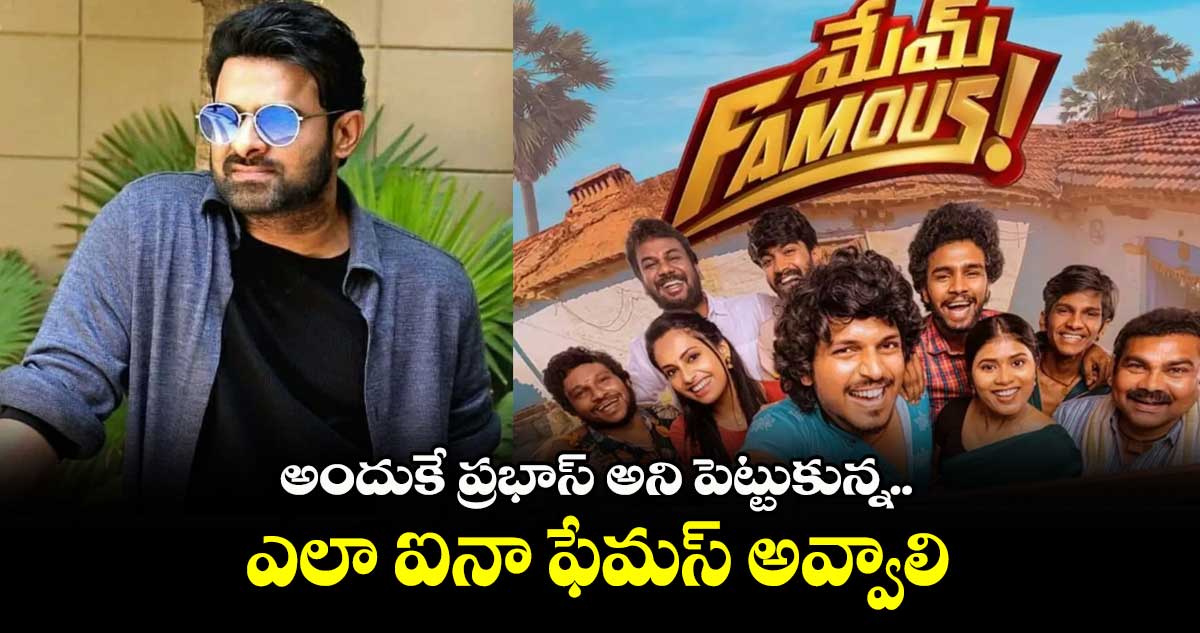 "I like young rebel star Prabhas very much and that's why my name is Prabhas" Says Sumanth Prabhas. The latest movie is directed by him as the hero "Meme is famous". The movie will hit the screens on May 26. Sumanth recently participated in an interview as part of the movie promotions. As part of this, Mem famous told interesting things about the movie and his life.
My name is Sumanth Reddy. I am a big fan of Prabhas. That's why he named Sumanth Prabhas. After completing my degree I wanted to prepare for SI job. But while studying in college, I made a short film with the intention of letting everyone know about me. It was a great success. So, a film school sponsored the cameras to create content… we made a web series called 'Pilla Pillagadu'. As they liked it, Anurag and Sarath called and asked them to do a web series. But I want to make a film. He asked to prepare the story. That's how the movie 'Mem Famous' started.
It is a youth full family entertainer, this movie is about guys who want to become famous no matter what. Full of laughter. My next film will also be under the Chai Biscuit banner," said Sumanth Prabhas.
.