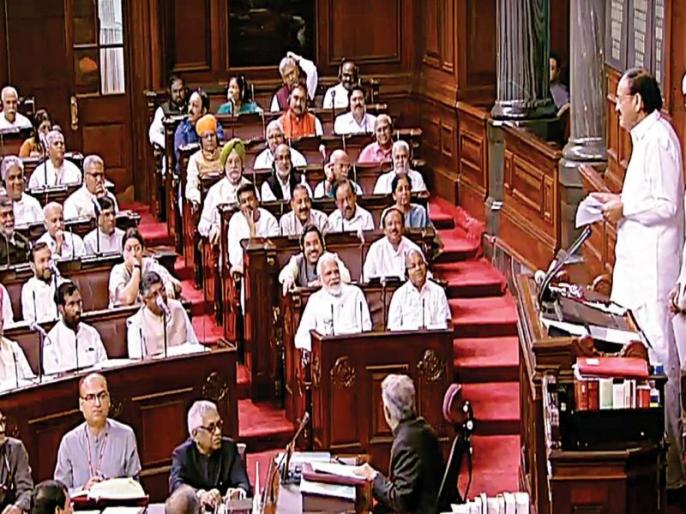 New Delhi: The Monsoon Session of Parliament was adjourned on Monday, four days ahead of schedule. Lok Sabha Speaker Om Birla adjourned the House and outgoing Vice President Venkaiah Naidu adjourned the Rajya Sabha till the next session.
Lok Sabha Speaker Om Birla said that seven bills were passed in the Lok Sabha in the last 16 days.
Venkaiah Naidu, late Vice President and Speaker of the Rajya Sabha, said that the Rajya Sabha Secretariat will soon provide detailed information about the proceedings in the Rajya Sabha. Vice President Venkaiah Naidu's tenure ends on Wednesday, August 10. Details of the proceedings of the current session are presented to all members when the Houses of Parliament adjourn to the next session. However, at this time the details regarding the working of the Rajya Sabha were not presented.
Web Title: The monsoon session of Parliament wrapped up four days early; Seven bills passed in last 16 days
Get Latest Marathi News , Maharashtra News and Live Marathi News Headlines from Politics, Sports, Entertainment, Business and hyperlocal news from all cities of Maharashtra.
.