The New Frontier for Personal Care Market
Changing social norms encouraging self-care for all genders, the influence of social media and increased exposure to skincare routines and products are driving men to get more skin in the personal care market.
Traditionally, skincare has been marketed and perceived as a predominantly feminine activity; The women were offered a variety of skincare products, while the men received slapdash applications of a limited number of essentials. Nonetheless, with a focus on gender-neutral beauty, the skincare industry has tried to evolve the idea of ​​masculinity in a more holistic direction. Men also have more skin in this business today, literally.
Celebrity entry into the space also marks this significant shift in the industry; Harry Styles launched his gender-neutral cosmetics brand, Pleasing, and John Legend's latest venture, a skincare brand called Loved01, is close to Pharrell Williams' Humanres and Brad Pitt's Le Domaine. No wonder then, that the men's skincare products market is projected to grow to USD 5.78 billion from 2021 to 2026, according to a report by Technavio.
Ripples of this focused effort are also evident in India, where brands have forayed into skincare products created specifically for men, and male skincare and beauty influencers share the spotlight on social media. This shift is likely a combination of several factors, including changing social norms that encourage self-care for all genders, the influence of social media, and exposure to skincare routines and products. "With self-care becoming normal for everyone through social media and the new generation becoming aware and sensitive, men have started to see the importance of it, and that skin care is for everyone, and it doesn't matter your gender. Nothing to do with it. The importance of skincare in one's life is more than just making you look and feel your best, and who doesn't want to look and feel their best?" expresses Rahil Syed, a skin care and beauty ingredients manufacturer.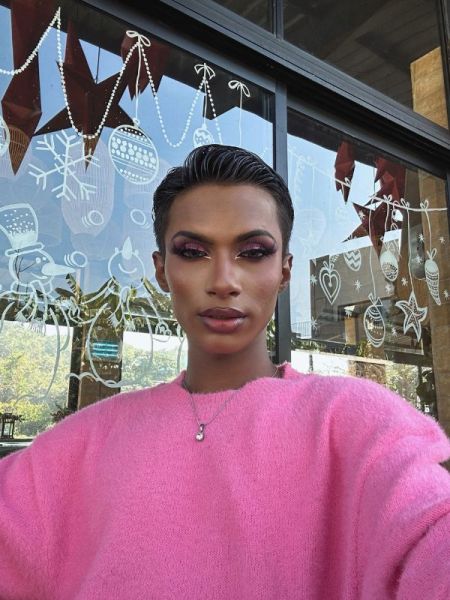 Rahil Syed is a skincare and beauty content creator

It's no secret that men have limited options when it comes to improving their grooming, even if they want to. This inspired the launch of Ustraa, which offers a variety of skin, beard, hair care and fragrance products targeted at men, in 2016. , facewash, and hair oil that are specially formulated for them. Each of these product categories presents a significant opportunity for growth, the soaps market alone is valued at around Rs 18000 crore, and hair oils and shampoos are in a similar bracket," shared Rajat Tuli, co-founder, Ustra Did.
More men are opting for permanent skincare treatments
But is this change only superficial depth? Not necessary. Changing societal attitudes towards grooming are prompting more men to go beyond CTM routines and opt for permanent cosmetic treatments. Delhi-based dermatologist and esthetician Dr. Meghna Gupta sheds light on the matter. "I have seen more men coming for appointments in the last five to eight years. They are looking for better skin care regime and are becoming more aware of their issues. The most popular procedures among men are HIFU, Clear Lift Laser, OG Facial, Hydra Facial, Botox, and Fillers."
What's more, they're focusing on more than just the face. "I have noticed that many of them are very conscious about their neck. We used to think they neglected the neck, but neck rejuvenation procedures are becoming popular these days," shared Gupta.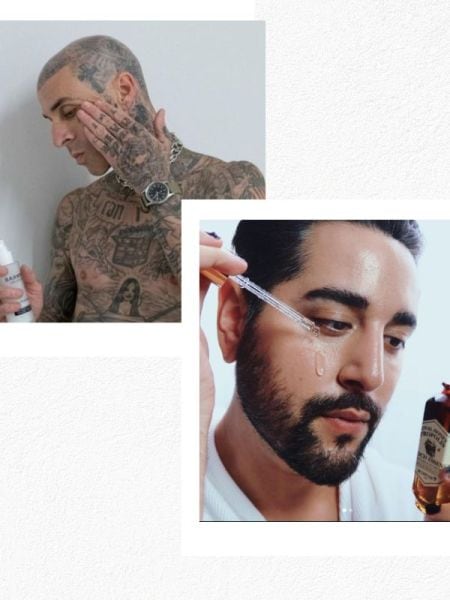 Social media has also influenced the growing skincare market for men
Even though the personal care market in India is booming, the men's grooming business has its limits. "Many men are still not familiar with the concept of grooming beyond basic hygiene, and there is a need for more awareness campaigns and education on the benefits of grooming. We educate our clients extensively about grooming and how they can improve." And for men who are still on the fence about starting a dedicated skincare regimen, Zayed has just one piece of advice. "Remember that taking care of your skin and showing vulnerability are positive qualities that enhance your attractiveness rather than diminish it. Masculinity can and should be defined on your own terms."
,