The path to reservation is not easy: Census, delimitation and approval of states can become obstacles; How will Modi government overcome – Census, Delimitation, Nod By State Assemblies Key Steps Before Women Quota Becomes Reality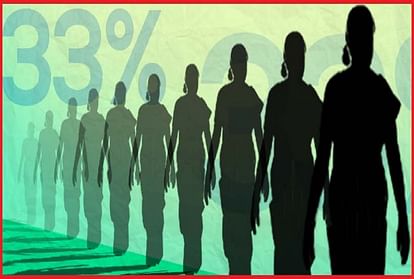 women's reservation
Expansion
The Women's Reservation Bill was introduced in the Lok Sabha during the first day of proceedings in the new Parliament House. After the bill is passed in the Lok Sabha, it will be introduced in the state on Thursday. After this bill is passed and becomes law, a lot will change in the Lok Sabha and the Assembly. However, the path of this bill becoming law is not so easy. Constitutional experts claim that the bill will have to overcome many hurdles to be implemented on the ground. These include support across political boundaries and an early census and delimitation exercise.
First know what is in the bill?
The government has named this bill Nari Shakti Act. The Women's Reservation Bill proposes to reserve 33 percent or one-third seats for women in the Lok Sabha and state assemblies.
These obstacles will come in becoming ground reality
Experts say that in the provision of the Constitution (128th Amendment) Bill, it has been made clear that after the Women's Reservation Bill becomes law, it will come into effect only when the delimitation or redefinition of constituencies is done on the basis of the upcoming census data. Apart from this, he also says that after the bill is passed by both the houses of the Parliament, it will have to be approved by at least 50 percent of the state assemblies for it to become a law. The reason for this is that it affects the rights of the states.