The threat of nuclear war is over!| Biden denounces Putin nuclear threats as reckless in UN address – News18 Kannada
Moscow (September 22): War is going on between Russia and Ukraine for the last 7 months. Meanwhile, two announcements made by Russian President Vladimir Putin in two days have created a worldwide uproar. Vladimir Putin has made preparations to annex four parts of Ukraine, or about 20% of the territory, to Russia. For this he has ordered partial deployment of 3 lakh reserve forces. Not only this, he has clearly warned the West that if Russia's territorial integrity is threatened, it will use all the resources Russia has.
This announcement by Putin is considered a matter of concern not only for Ukraine but also for countries like Poland, Romania, Moldova, Sweden, Finland. In fact, these countries openly support Ukraine during the war. After Russia's warning, Sweden, Finland take steps for NATO membership. On the other hand, many countries including America, Britain and Canada have responded to Putin's threat.
Also Read: Mohenjo-daro: Mohenjo-daro's trail is fading away! A historical link slipping away?
What did Biden say?
After Putin's threat, US President Joe Biden also responded. Joe Biden said that Russia has blatantly violated the basic principles of the United Nations Charter. In his speech at the United Nations Assembly session, Biden said President Putin's new threat shows his disregard for the nuclear weapons treaty. He said that a nuclear war could never be won, it should never be fought.
Biden said the war would end Ukraine's right to exist and demonstrate US solidarity against Russian aggression. On the other hand, Ukrainian President Volodymyr Zelensky, on Putin's statement, said he does not think the world will allow the Russian president to use these weapons. So I don't think Putin will use these weapons.
Canada and Britain have also responded
Canadian Prime Minister Justin Trudeau said Russia's order to deploy troops shows it has failed in its invasion of Ukraine. This is the first time since World War II that Russia has ordered the deployment of so many troops. On the other hand, British Defense Secretary Ben Wallace said that Putin's decision to mobilize the army shows that his attack has failed.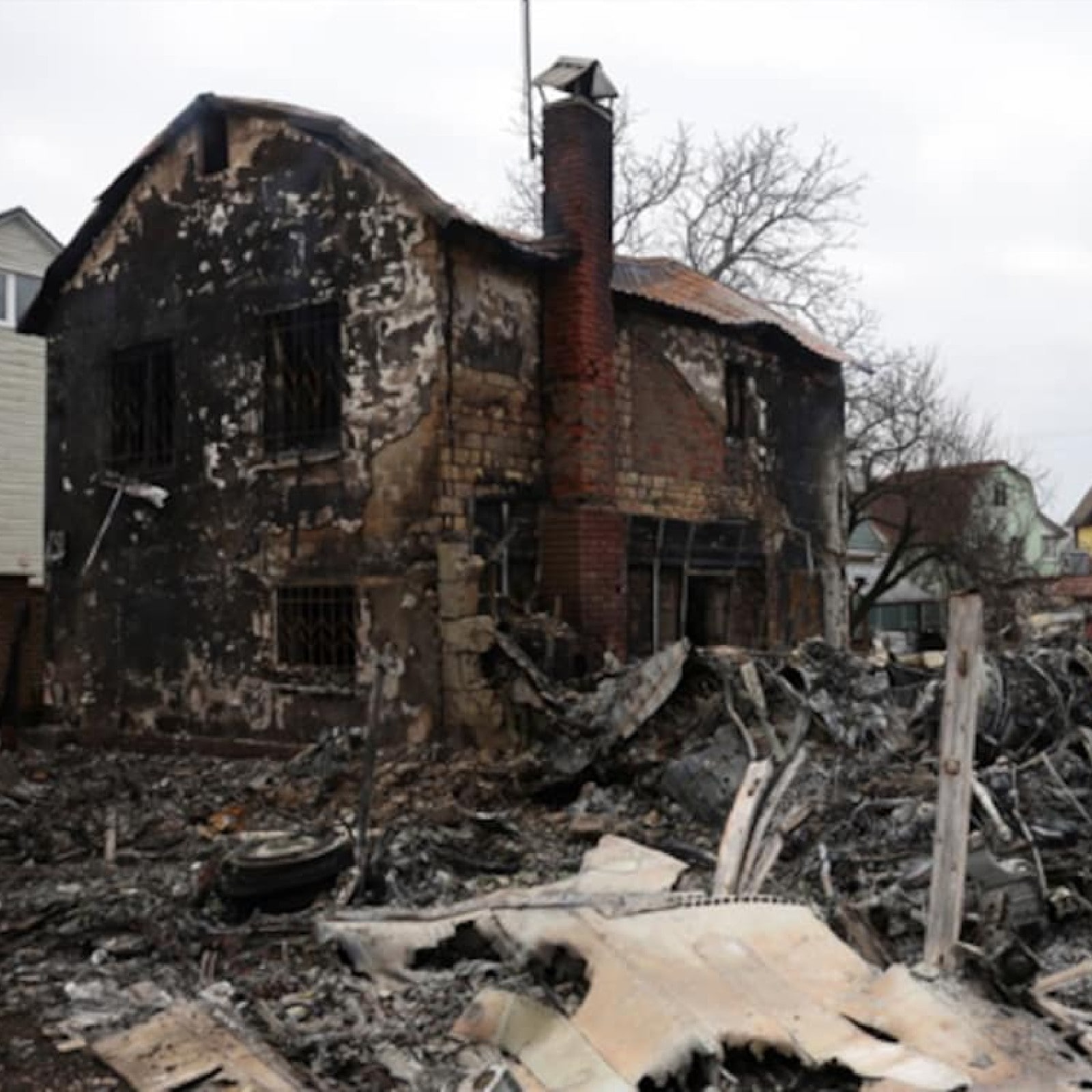 Putin's shocking announcement
President Vladimir Putin ordered Russia to deploy 300,000 reserve troops on Wednesday. Putin's announcement comes as Russia prepares to annex four parts of Ukraine. For this, Russia is going to hold referendums in these regions from Friday. People living in these areas will be able to vote between September 23-27.
Preparation of mixing these four parts
Russia seeks to annex Ukraine's Donetsk, Luhansk, Khorasan, and Zaporizhia. Putin has ordered referendums in these areas. Putin said that Ukraine's Luhansk People's Republic (LPR) has been liberated and Donetsk People's Republic (DPR) has also been partially liberated. Meanwhile, Russia's defense minister said 300,000 reservists would be deployed in the country.
Putin's Warning to the West
Vladimir Putin has said that the West is conspiring to destroy and weaken Russia. These countries have crossed the line. Not only this, Putin also warned the West that if Russia's territorial integrity is threatened, it will use all the resources Russia has. Putin said the warning should not be taken lightly.
Also read: Chile: The people of Chile rejected the new progressive constitution. The reason?
"For those who make such statements about Russia, I want to remind people that our country has various methods of destruction, they are more modern than NATO countries," Putin said. When the territorial integrity of our country is threatened, Russia and our people will definitely use these resources for defense.
Read breaking news first in News 18 Kannada. Get daily fresh news, live news update on Believer News 18 in Kannada
.