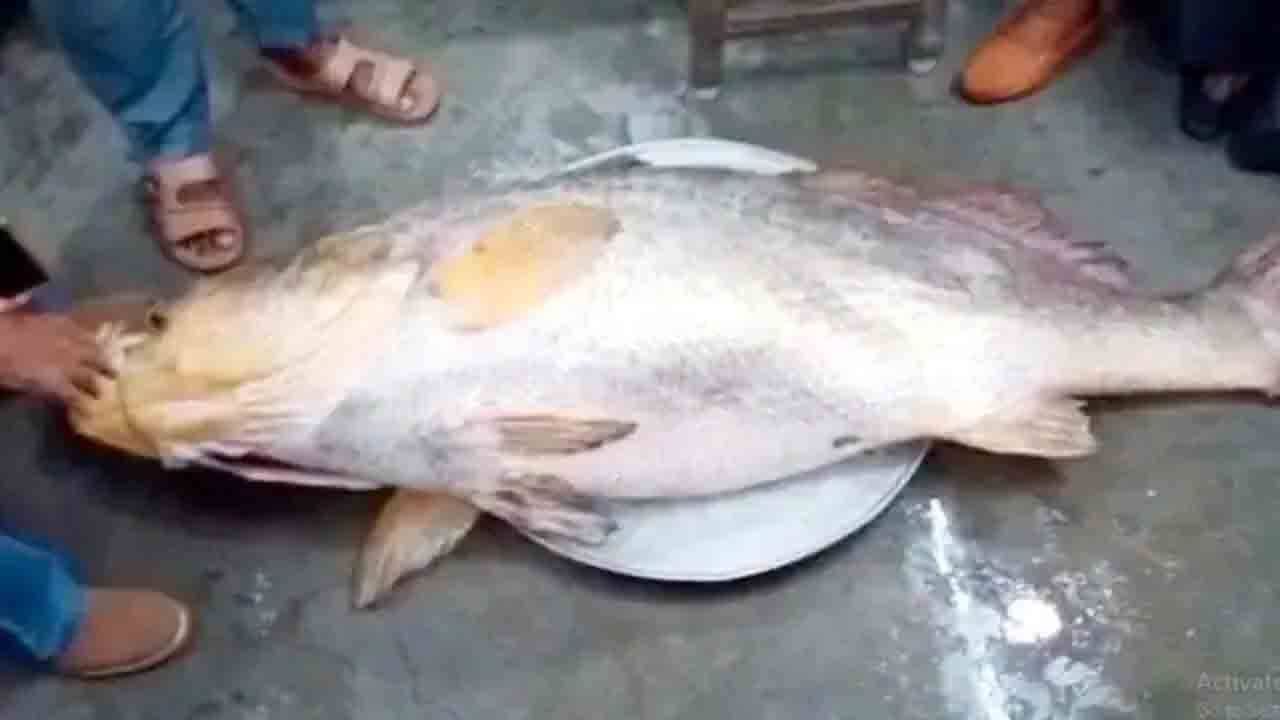 Telia Bhola
In East Midnapore in West Bengal, the fishermen have caught a rare "Telia Bhola" fish weighing about 55 kg, which was bought by a company at auction for Rs 26,000 per kg.
Calcutta: West Bengal (West BengalFisheries in East MidnaporeFisherman) The rare "Telia Bhola" (about 55 kg)Telia Bhola Fish) The fish is not caught, and the fish is bought at auction by a company for Rs.26,000 per kg. The fish is sold for a total of Rs 13 lakh. The feature of the telia bhola fish is that it has a lot of maw (Maw), So that drugs are made. According to reports, the fish is sold abroad.
Read this: Sutaram cannot use these plastic items from July 1! Union Minister of State for Environment Bhupinder Yadav said the ban was imposed
This fish maw is used to make medicines. So the foreign corporation paid a large sum to buy this fish. The fish was female, so there wasn't much maw in it. Six days ago a male Telia Bhola was sold for Rs 9 lakh. A large number of people gathered to see the fish that was sold today (June 27). The total weight of the fish is 55 kg and excluding 5 kg eggs, the total weight of the fish is 50 kg.
Read this: Floods in Assam decrease slightly; 127 deaths, 22 lakh people in distress
According to local fishermen, this fish is a hybrid called Telia Bhola. Except for males and females, both sexes are present in this species of fish. The local name of this fish is Khatchar Bhola. The maw in this fish stomach is the most sought-after store. These giant telia bhola fish come in two or three times a year.
.