This time also foreign guests appeared in Sundarbans without "passport-visa".
Ujjal Banerjee, Sundarbans : This year they came as guests without any passport-visa. A crowd of foreign migratory birds was seen in the Sundarbans. As the winter progresses, the migratory birds have started gathering in the Sundarbans. They are more common in newly developed artificial mangrove forests.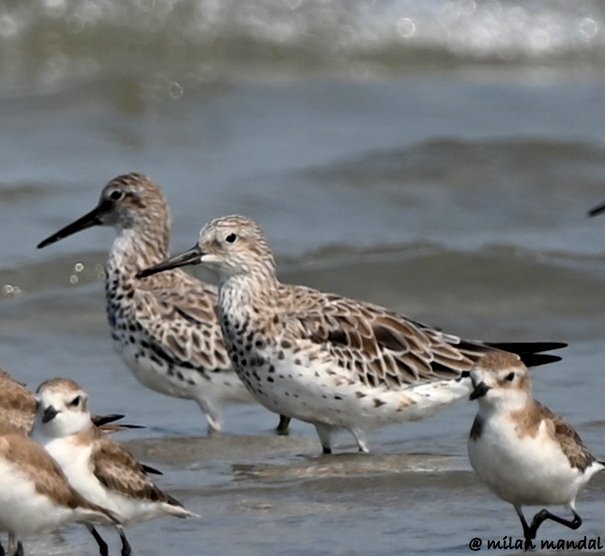 India's relations with China or Pakistan over borders and territory are not sweet, but our kinship with the birds of those countries has not been interrupted today. Free movement of birds is going on with those two banned countries.
The number of birds is gradually increasing. Thousands of birds from Russia, Australia, Finland, Iran countries are moving in groups to the mangrove forest of Sundarbans by sea without any passport or visa. Spreading in different places.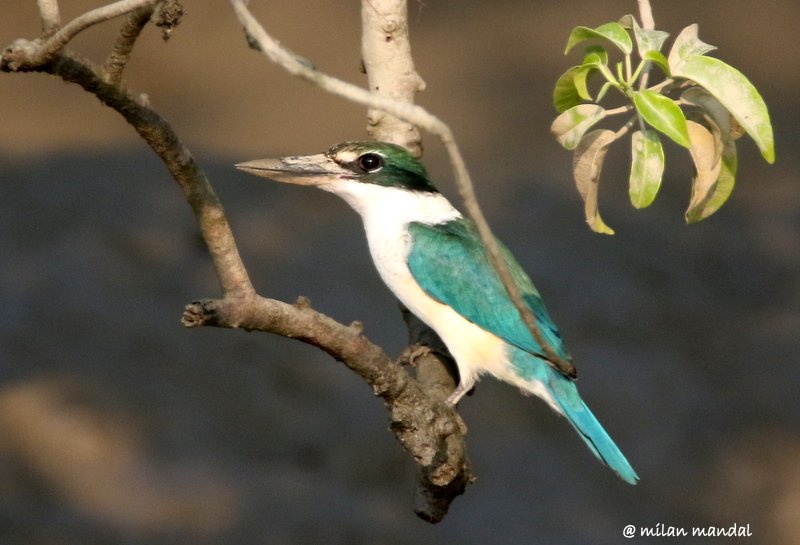 Most of these birds are aquatic, diurnal and nocturnal in the marine area. There are no fruit trees suitable for birds to eat in the mangrove forest of Sundarbans, yet the birds fly thousands of miles in the air non-stop in this tiger forest. Even though many birds are dying due to fall, they are moving to certain places at the right time every year.
The South 24 Parganas Forest Department has set up vigils around various temporary 'guest residences' to ensure that these foreign guests are not harassed or hunted. Divisional Forest Officer Milankanti Mondal said, "We have been planting mangroves and creating new artificial forests for several years. I did A lot of food is available in those places, and migratory birds are flocking to those places. I have set a guard for their safety.'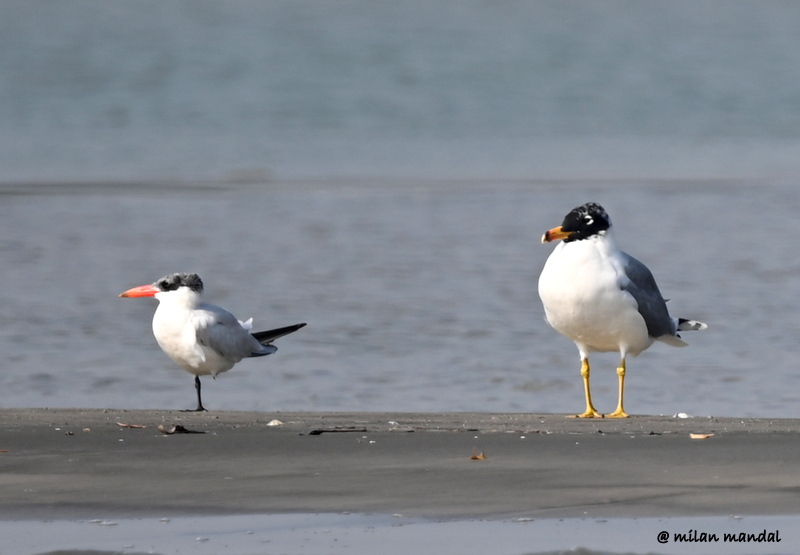 Another department of forest department 'Sundarban Tiger Project' has organized 'Pakhi Utsav' from 7th to 10th February for bird lovers to get acquainted with birds. According to bird experts, around 40 species of foreign migratory birds from different countries come to Sundarbans this winter season. During this time, the cold level increases a lot in cold countries.
Unable to bear that winter, they moved to Sundarbans and other parts of India with less winter. After breeding, the next year comes back to the family. Prakriti Sangsad, a bird watching organization in Kolkata conducted a survey last year in the Sundarbans and found out that curlew (large gulinda) came from Siberia, Russia, small gulinda (whimbrel) from Finland, snipe from China, Turkestan ( Kadakhocha), Mithua (plover) birds from Tibet.
Also seen were Ruddy Shelduck, Gadwall, Bamunia (Tufted Duck) Biliti Jiria (Kentis). This bird-loving organization has started a survey from January 14 to find out whether they have arrived this time and whether any new species of birds have started arriving. It will continue for fifteen days, according to the source of the organization. Sundarban Forest Department informed that this time, thousands of foreign migratory birds have taken refuge in Jambudip, Kals, Thakuran, Meshua, Chaimari pastures after evening. Ramkar char of Bhagwatpur, Bakkhali, Gangesagar and Matla char are crowded with migratory birds from different states. In the afternoon, the chirping of pasture fills the mind. In February last year, bird lover Divisional Forest Officer Milankanti Mondal captured the image of Grey-footed Batan (Nordman's Greenshank) on camera at Lothiadwip Char.
Milonbabu said on Wednesday, these birds are birds from South Korea, Hong Kong, Cambodia, Malaysia. This bird was seen for the first time in Sundarbans and for the second time in India. Not only in winter but also in summer, yellow wagtails come from Africa, bluethroats from Europe, northern slovelars from North America. Mentioning an amazing phenomenon, birds usually fly at a height of two thousand feet for weeks to four months. It flies non-stop all day and all night. Does not stop anywhere during flight, does not eat anything. Eat well before starting the journey. It flies 15-600 miles per day at a speed of 50 miles per hour. Aiming at the coastline, rivers, sun-moon-planets-stars-constellations to reach a certain place. And people who love Sundarbans think that the importance of Sundarbans has increased a lot since this bird came to Sundarbans.