Two Sikh businessmen shot dead in Peshawar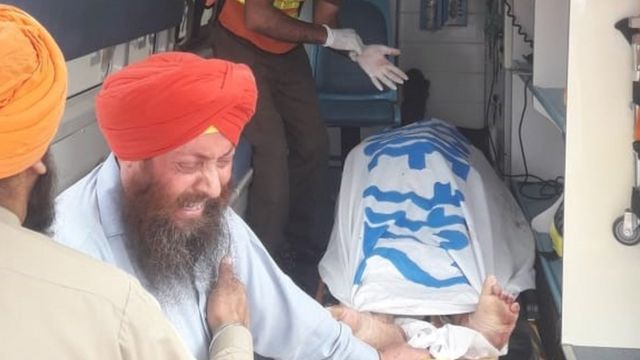 PESHAWAR: Unidentified gunmen shot dead two Sikh traders in Peshawar district of Khyber Pakhtunkhwa.
According to police, the accused who shot dead Sikh traders in Sarband area of ​​Peshawar escaped. Both traders were shot dead by motorcyclists.
Immediately after the incident, the police reached the spot, cordoned off the area and started searching for the culprits while an investigation into the incident was also launched.
The Prime Minister strongly condemned the killing of two members of the Sikh community in Peshawar and directed the Chief Minister of Khyber Pakhtunkhwa to take steps to protect the lives and property of citizens, especially non-Muslims.
Shahbaz Sharif said that the killers of Ranjit Singh and Kanwal Singh should be arrested and severely punished according to law. Pakistan is the enemy behind this terrorism and we will eradicate such enemies from the face of the earth.
He said that he extends his heartfelt condolences to the families of Ranjit Singh and Kanwal Singh while the federal government would extend full cooperation to the affected families in arresting the killers.