UN concerned over Afghanistan's sinking economy, 70% of teachers not getting salary since August | United Nations worried after seeing Afghanistan's crumbling economy, 70 percent teachers did not get salary since August

40 lakh children are out of school and 90 lakh children will be out of school soon. The direct reason for this is that since August 2021, 70% of teachers have not been paid their salaries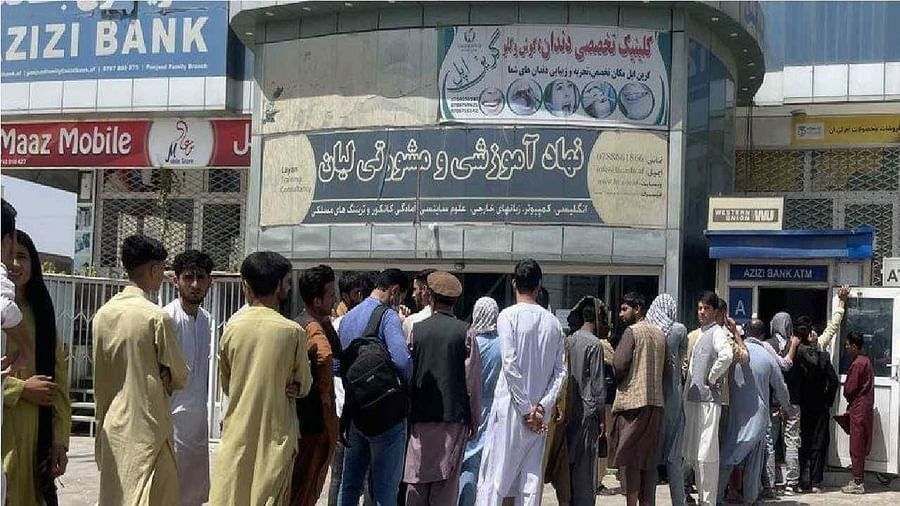 Afghanistan's economy
Martin Griffiths, the head of humanitarian affairs at the United Nations, has said that Afghanistan's economic collapse is "happening right in front of our eyes." He called on the international community to take steps to prevent further economic collapse. Martin Griffiths said in an interview on Thursday that donor countries need to agree that in addition to emergency humanitarian aid, they need to support the people of Afghanistan with basic services, including education, hospitals and electricity. At the same time, they need to add cash to an economy that has hit the banking system hard.
Martin Griffiths said, "We see the economic collapse in Afghanistan taking a deadly turn. The condition is getting worse. Griffiths said the issue of cash flow in Afghanistan should be resolved by the end of this year and money should be provided to frontline service workers during the winter. He said he would have to change his earlier view that Afghanistan would be able to get out of the winter with full humanitarian assistance.
For example, he said that 4 million children are out of school and soon 9 million children will be out of school. The direct reason for this is that since August 2021, 70% of teachers have not been paid their salaries. He said. "And if we don't, the debate over the right of women and girls to go to school will only be theoretical."
"Therefore, my message today is to warn of the human consequences of economic collapse and the need for immediate action," said Martin Griffiths.
Also read –
Harbhajan Singh: Harbhajan Singh shared an old photo on social media, asked the fans who to speak to? Identify the truth!
Also read –
IND vs SA: Next week, Team India will fly for a tour of South Africa, players will spend a month and a half in a tough bio-bubble
Also read –
Ashes 2021: The two England giants were seen watering the juniors in the Test match against Australia, the pictures went viral.
.