Urigowda, Nanjegowda are not fictional characters says addanda c cariappa mrq
Mysore: Mysore Rangayana director Addanda C Cariappa has said that Uri Gowda and Nanje Gowda, who were killed by Tipu Sultan, are not fictional characters. It is a pure lie that Tipu Sultan killed a tiger. There is no proper record that Tipu killed a tiger. Tipu's face is shown differently. Even in the school text lies are taught about Tippu (Tippu Lesson). Urigowda and Nanjegowda were there. Addanda Kariappa said that Urigowda and Nanjegowda were loyal to the Mysuru Kings.
Tipu Sultan tried to finish off the Mysore kings. So Urigowda, Nanjegowda killed Tipu. The British found only the dead body of Tipu Sultan. Even the British did not know who killed Tipu. So he said that the British claimed that they had killed Tipu.
Karyappa's challenge to Congress
Addanda Kariappa challenged the Congress to release a manifesto saying that if Siddaramaiah gets Dham and Takat Idre, we will celebrate Tipu Jayanti if the Congress comes to power.
Tipu wooed for votes
Tipu was a fanatic and demolished Hindu temples. Tipu Sultan killed thousands of Kodas. He lashed out that Congressmen are courting Tipu just for votes.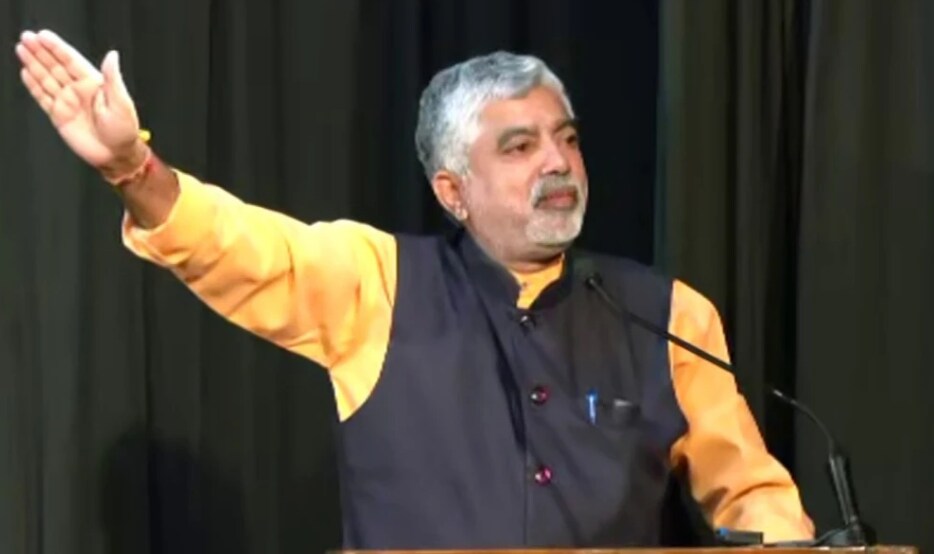 Mysore Rangayana director Addanda Kariappa
Congress is doing this for elections. Mysore Rangayana director Addanda Kariappa said that after the next election, everything will be put aside.
Urigowda-Nanjegowda name came to the fore for political gain
The BJP is describing the fictional figures Urigowda and Doddanjegowda as real. For political gain, the BJP leaders have tried to blame the killing of Tipu Sultan on the head of the Okkaliga community.
HDK Spark
Former CM HD Kumaraswamy expressed outrage that the BJP, which is spreading poison in the minds of the people with fiction and lies, has fallen on the Okkaligas for the moment.

The creation of false characters Urigowda and Nanjegowda is part of this grand conspiracy. Kumaraswamy alleged that the BJP is doing a heinous act of stigmatizing the Okkaliga community and pushing them into a vicious cycle of historical negativity through fictitious Okkaliga names created as the killers of Tipu.
Also Read: Karnataka Bandh: Did KPCC President Go To Jail For Freedom Struggle? City Ravi sarcasm for the bandh called by Congress!
Uri Gowda-Nanje Gowda gave fictional names to the welcome arch of the Prime Ministers who arrived for the inauguration of the highway. The BJP government has expressed outrage that it is treachery to conceal the names of the previous revered Sri Sri Balgangadharnath Mahaswamiji and build a vault of fictitious names.
.