UT Khader Profile: UT Khader is the new Speaker of the Legislative Assembly, here is the politics of Coastal Politician Khader Kannada News| Who is UT Khader? New Speaker of the Karnataka Legislative Assembly Profile, Career, News, Age, Education and family details in Kannada
Here is UT Khader's political history and his life history, who built a fort of Congress in the bastion of Hindutva called the coast.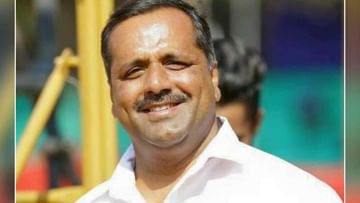 UT Khader
UT Khader has been unanimously elected as the new Receiver of Karnataka Legislative Assembly today (Wednesday). Former minister, Mangalore MLA UT Khader, who is soft-spoken, amicable and an irrepressible voice against communal politics in Coastal Karnataka, has built a Congress fortress in the heart of Hindutva in Coastal Karnataka. In spite of all the communal political riots in Mangalore, Khader has been winning as an MLA five times in a row. Another name for communal harmony is UT Khader. Here is his biography including his political path.
Also Read: UT Khader Unanimously Elected As Assembly Speaker, What Siddaramaiah-Bommayi Said?
Biography of UT Khader
UT Khader is the son of UT Farid and UT Naseema Farid. He was born on 12-10-1969 and completed his LKG education at Roshani Nilayam, 1st to 4th standard at St. Jeroza, 4th standard to high school at St. Aloysius. And did his pre-graduation from Mahaveera College, Moodbidiri and then completed BA, LLB from SDM College. If we look at his hobbies, he is very interested in bike and car races and has also participated in state and national level moto race championships.
A young hero who is simple and always gets along with people. There are many instances of him getting down from his car and working as a traffic policeman when there was traffic jam in Mangalore city. Now UT Khader is Congress MLA from Mangaluru city of Dakshina Kannada district. Influential leaders among Muslim political leaders. In 2007, U. T. Khader father u. T. After Farid's death, the Ullala constituency faced a by-election. Then UT entered the fray as a Congress candidate. Khader had won and entered the assembly for the first time.
The political path followed by Khader
UT Khader served as NSUI District General Secretary in 1990, NSUI District President from 1994 to 1999, NSUI State Vice President from 1999 to 2001.
He participated in the National Level Seva Dal Training Camp held at Ghatprabha in 2003, National Level Seva Dal Training Camp held at Kandaghat, Himachal Pradesh in 2004 and was selected as Additional Chief Advisor of Seva Dal in 2005. Later became a member of KPCC and became KPCC Secretary in 2008.
In 2008, UT Khader was elected as an MLA after contesting the by-election for the MLA seat vacated by his father's death, and was elected MLA for five consecutive times in 2008, 2013, 2018 and 2023. He also received the Hero of the House award and the Shining India Award for his outstanding performance in the Legislative Assembly from 2008 to 2013, when he was an MLA.
He served as Health Minister in the Siddaramaiah government in 2013 till 2016. During this period, he implemented revolutionary projects like Gutka Ban, Bike Ambulance, 108, Arogyashree, Dant Bhagya, Dialysis Unit in Government Taluk Hospitals, Harish Santhvan Yojana etc. in the state and won the Uttam Arogya Minister Award given by the Central Government.
Later, when he assumed office as the Food Minister from 2016 to 2018, he created history by launching a revolutionary scheme to deliver ration cards to the doorsteps of the poor, cutting down the 10 to 13 documents that the poor had to submit for ration cards and applying only through Aadhaar card. He reduced the income limit for getting BPL card and helped lakhs of people who were deprived of BPL card to get ration card.
In the coalition government of 2018, he took office as the Minister of Urban Development and Housing and has successfully introduced many projects including Mangalore Smart City. On this occasion, UT Khader has served as the Chairman of Karnataka Housing Corporation, Chairman of Karnataka Urban Water Supply and Sewerage Board, Chairman of Rajiv Gandhi Housing Board and Chairman of Karnataka Kolgeri Board.
Khader, who was elected as the Deputy Leader of the Opposition in the Karnataka Legislative Assembly in 2021 and worked till 2023, raised the shortcomings of the government in the House at every stage, and has now been elected Speaker of the Legislative Assembly.
UT Khader, who is already influencing Congress activities in Dakshina Kannada district, cannot officially participate in party activities after becoming Speaker.
breaking news
.