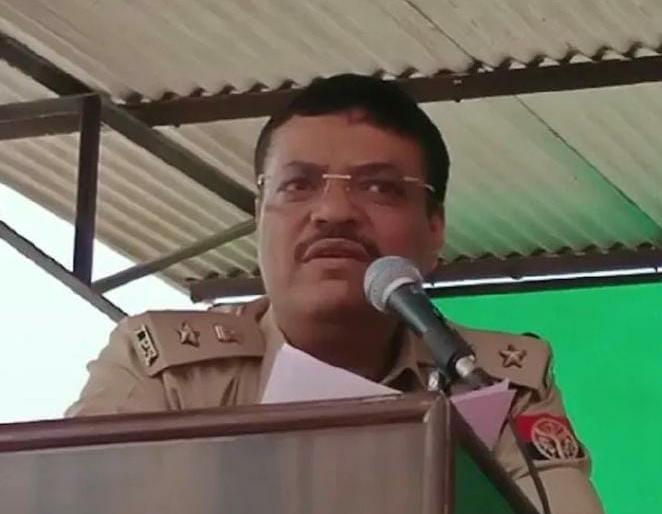 New Delhi: There are many shocking incidents happening in the country. Such an incident has come to the fore. A statement by an IPS officer posted in Uttar Pradesh's Rampur district has created a new controversy. Rampur Superintendent of Police Ashok Kumar Shukla has said that if the girl escapes, her parents will be sent to jail. His controversial statement has gone viral on social media and has drawn criticism from many. However, he has apologized after the statement went viral.
An event was organized at the police line in Rampur. In which many people including SP Ashok Kumar Shukla had participated. This time he put more emphasis on paying attention to the children in the speech. The Samajwadi Party has shared a video. In which Ashok Kumar Shukla said, "Now there was a big spectacle … A Muslim girl was going in the police line with a Hindu boy or a Hindu girl was going with a Muslim boy … Now you see why this is happening in your family? My daughter ran away If my parents come to me with them, I want to send them to jail, "he said.
Listen to the statement of Rampur Police Captain Ashok Kumar, extremely embarrassing,

The UP police may not be able to do its police duty well, but the UP police gives a lot of discourses seen by the head of government,

What do you have to say about rapists in Lalitpur and corrupt police all over UP, Captain? pic.twitter.com/0wUYG1IHkA

– SamajwadiPartyMedia (edMediaCellSP) June 29, 2022
The Samajwadi Party has strongly criticized the sharing of the video. He also tweeted about it from his Twitter account. "Listen to the statement of Ashok Kumar Shukla of Rampur, it is very embarrassing. They are not doing their job properly. Also, the police of Uttar Pradesh is giving sermons to the people. What can you say about the rapists in Lalitpur and the corrupt police in Uttar Pradesh, sir?" That is to say. Ashok Kumar Shukla has apologized after this shocking incident. A Hindi website has reported about this.
Web Title: if daughter runs away will send parents to jail up ips rampur video viral
Get Latest Marathi News , Maharashtra News and Live Marathi News Headlines from Politics, Sports, Entertainment, Business and hyperlocal news from all cities of Maharashtra.
.