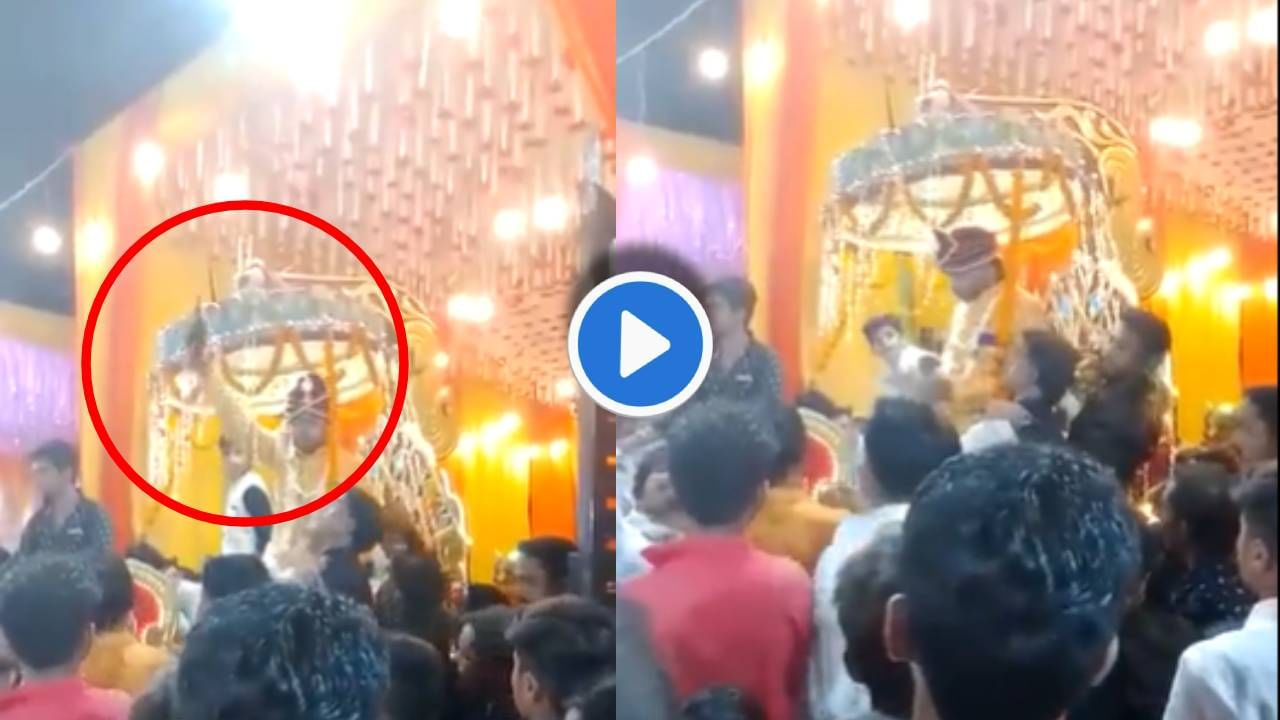 Shocking
Image Credit source: Twitter Video Grab
UP Crime News: Shots fired in the air in Varati are common in Uttar Pradesh.
In Uttar Pradesh (Uttar Pradesh crime News) A strange thing happened. Navradeva took a gun from a friend to shoot in the air. He even used his hand to shoot in the air. But the bullet did not hit, so he lowered his hand and the trigger was pulled. In which the bullet from the air (Gun Shot) Had taken a gun to shoot, the friend was shot and killed on the spot. The incident, which took place in Uttar Pradesh's Sonbhadra district, had caused a stir. Navradeva's friend who was shot dead was a soldier. His name is known as Babulal. Now in the case of Babulal's murder (UP MurderNavradeva has also been arrested. Police are now investigating the matter further.
What exactly happened?
A video of this shocking incident has also surfaced. Types of gunfire in the air have often occurred in Uttar Pradesh. Shooting is done in the air not only for show, but also for various processions. Now, I am saddened to see the incident that took place in UP on Tuesday.
Watch the video:
Trigger warning: Gun shot

In UP's Sonbhadra, groom Manish Madheshia killed his friend and Army Jawan Babu Lal Yadav after the pistol used for celebratory fire during wedding procession accidentally fired. The pistol belonged to the deceased Army jawan. pic.twitter.com/kfjDe9IEG0

– Piyush Rai (enBenarasiyaa) June 23, 2022
Unfortunate
The soldier's name was Babulal Yadav and he had given a gun to his friend to shoot in the air. Babulal Yadav, 38, died in the incident. Babula had come home on holiday for his friend Manish's wedding. He also had a gun license. Babulal, who was on posting in Kashmir, was killed in the incident.
Babulal Yadav was the doer of his house. The untimely death of Babulal has brought down a mountain of grief on the Yadav family. Yadav's family members had lodged a complaint with the police in this regard.
Police have taken immediate action after seeing the video of the incident. He has been arrested for firing on a man named Navradeva. Everyone was shocked by this shocking incident that took place during the wedding.
.