Vladimir Zelensky declared 'the best person of the year' in 2022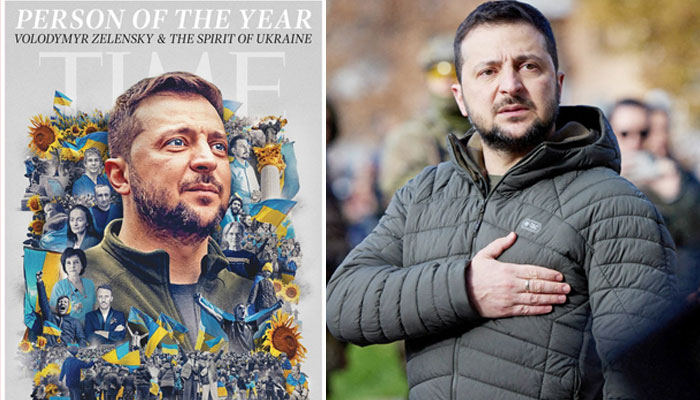 The President of Ukraine, Volodymyr Zelensky, has been declared 'Person of the Year' in 2022 by the famous American magazine Time on Wednesday.
The American magazine Time named the President of Ukraine as the best person of the year and wrote that Zelenskiy inspired his Ukrainian citizens by bravely resisting Russia's devastating attack and won praise at the international level.
At the start of the war between Russia and Ukraine, when Russian bombs rained down on the capital of Ukraine, Kyiv, the former Ukrainian president stood by his people and united his nation.
The success of the leader of the war-torn country depends on the fact that courage is contagious, because after the conflict between Russia and Ukraine began, when the political leadership of Ukraine realized that President Zelensky was badly caught in the situation, everyone Encouraged them.
The American magazine Time named Elon Musk as 'Person of the Year' for 2021 because last year his electric company has become the most valuable car manufacturer in the world.
Time magazine started this tradition in 1927.
.