Want to draw money? Be careful before going into an ATM .. This is how your money is hit .. | Police in Khammam have released a photo of an accused cloning ATM cards and stealing customers money– News18 Telugu

(G. Srinivas reddy, news 18, Khammam)
You desperately need cash. Went to the nearest ATM. Whatever your bank account is, you can go and try to withdraw money at any of the nearest ATMs. Insert the card and look for the money. While you are in the process, a thin, tall man arrives. Adds words. Sir says the amount is coming. How to make money ..? He inquires with questions such as "Where are you going?" You add words enthusiastically. In the meantime he will give you his card and ask you to withdraw the money. You help .. When it's all over, they've left. After a while you will get the message that all the money in your account has been drawn. This is a case in point.
In another case, if you do not know how to withdraw money from an ATM (ATM Money) .. If you try to withdraw, you will be tired. The thin, tall man who silently observes this says you need help. He will take your card in his hand and tell you to do this. Will draw and put money into you. Thank you so much for helping. After going home for a while .. soon a message will come that cash has been drawn from your account. You will be fired. What happened is lightly traced to the bank. Use your card taken .. otherwise you will not. Someone else ..
Bhadradri Kottagudem: Police in several parts of the district are on high alert for the man who allegedly cheated people by hiding in ATMs. Sissy is looking for more to capture his landmarks in the footage. A large percentage of those who came to draw more money were talking on the phone while at the ATM center. CCTV footage showed that apps like WhatsApp were being updated. It became more of an opportunity for that techie, cheater.
Chakachakyame is his investment ..
He has several cards belonging to all the banks. No one cares in detail as the color and design are the same. He cleverly turns the card he took to draw money. He changes the card by changing it verbally. Others carefully observe the PIN number while using the ATM. Predicts finger movements on the keyboard even if away. In some cases, if there is no balance, he waits for a few days and tries again. So many people are still deceived like this. Clients revolve around banks that are easy to tell who. Police are on high alert as the number of such cases is on the rise. Inquired about the movements of the man who was deceiving Janan smartly.
CC footage was taken from places where it was found that money had been drawn from the victims' ATM cards. The footage, which lasted for hours, was endlessly examined. On the other hand, a tall, slender man (Theft) was found to be drawing money in a cool way. However, he is easily stagnant.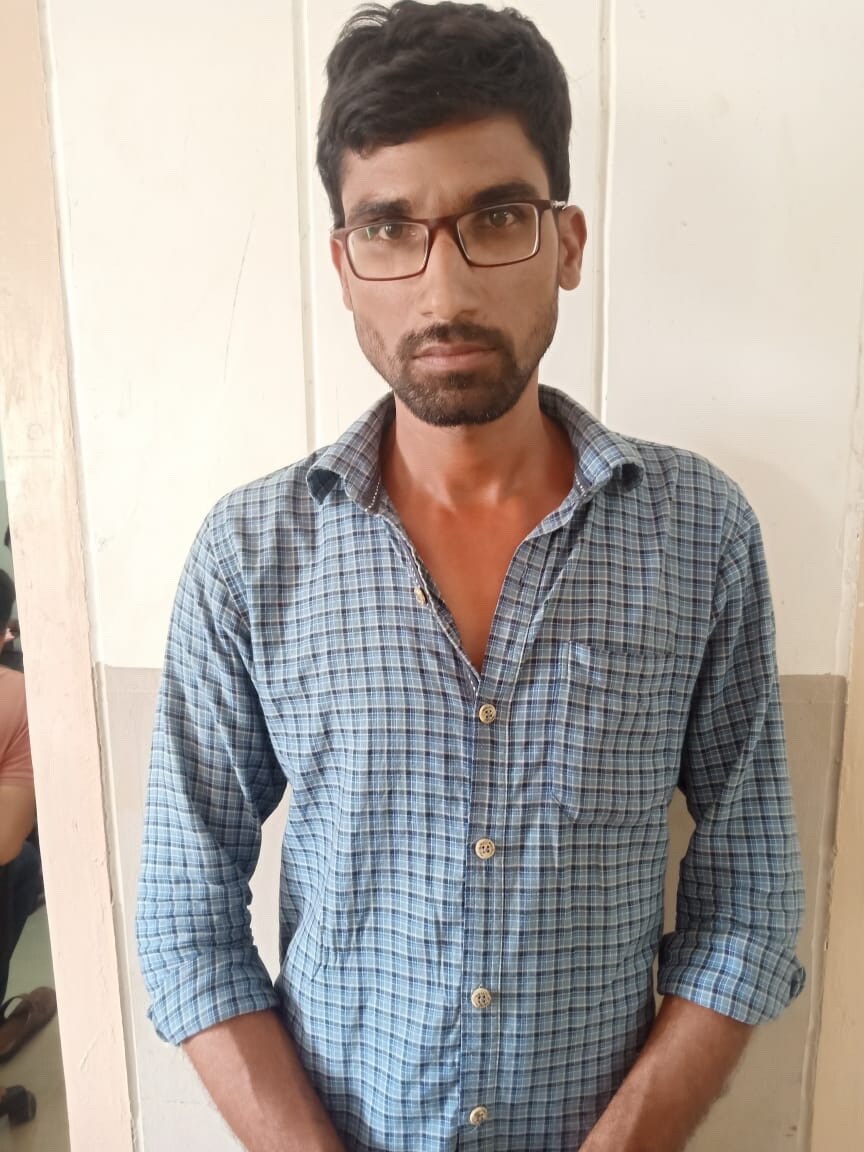 Photo released by police
Who is he.;?. Where did he come from.? The police are desperately trying to find out. Kottagudem Threetown police have issued a public statement saying that the person who is committing such scams has been found. He also said that a reward would be given for his whereabouts. All this the police are doing without a squint on the eye. If you do not catch the techie thief quickly, others will be deceived .. Losing money is permanent.
Read Telugu News, Breaking News News 18 in Telugu. Read National, National, International, Tollywood, Sports, Business, Health, Lifestyle, Spiritual, Horoscopes.
Tags: Atm Card, ATM card theft, Khammam, Theft
.