Mumbai:
In Maharashtra, on the one hand, politics is hot, while on the other hand, many people have gone to visit Vithumauli. Winds are blowing towards Pandharpur. The good guys fall in love with this wari. Even your artists. Ashwini Mahangade also went to Wari. She has shared photos and videos on social media.
When Aadesh Bandekar, 102 years old on TV, wanted to talk to him
On the 9th, Ashwini reached Mahangade Wari wearing a special Marathmola style with sari and ornaments on her body. There she also questioned the Warakaris. The women of Wari had a special chat with the class. He also danced with them. Ashwini experienced a very pleasant atmosphere.
Not only that, she also had a meal with Warakaris. Photos of the meal together are also on social media. Ashwini, who is engrossed in devotion to Vitthal, writes, Ashwini is seen in these photos with a basil on her head. Ashwini has captioned a photo, peace of mind. She says that she felt calm when she came to Wari.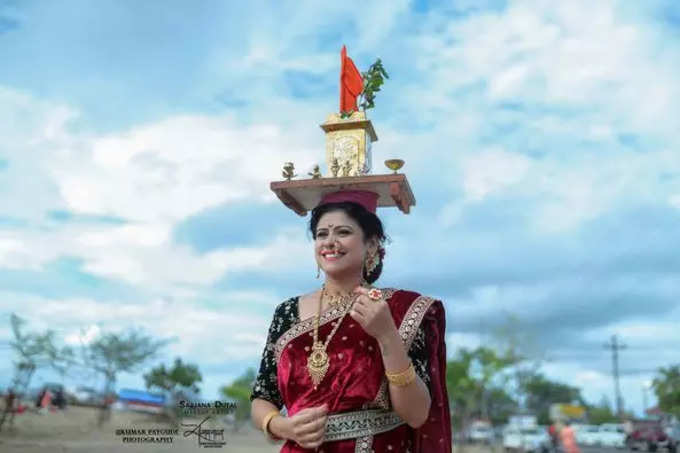 However, there is unrest everywhere in the series. In Deshmukh's bungalow, Sanjana accidentally hits and falls down the blind stairs. Everyone is taking care of her. There is also Sanjana in it. But Aniruddha says to Sanjana, you deliberately pushed Anagha down. This statement hurts Sanjana. The two start arguing.
Book the festival calendar now! Decide which movie to watch on which festival
There is a blind concealer in the series Where Mom Does. She always seems to quietly oppose things that don't fit. Her role in the series is now beginning to feel reassuring. So Sanjana also comes to her and frees her mind.
Departure of Saint Nilobaraya's palanquin to Pandharpur, expectation of Vithuraya's visit
.