What did Imran Khan say after May 9? Fayaz Chauhan told the inside story of the meeting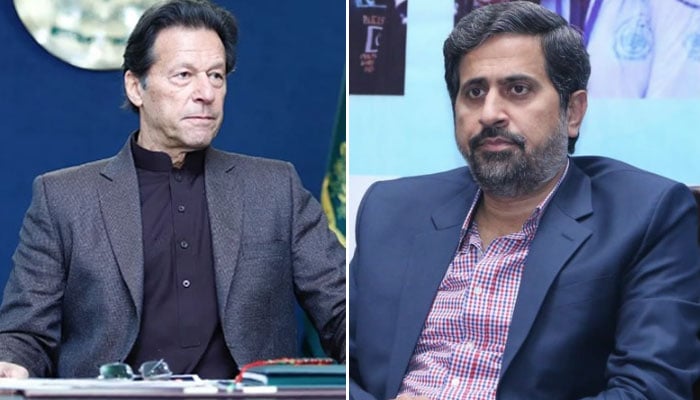 Fayyazul Hasan Chauhan, who quit Pakistan Tehreek-e-Insaaf, told the story of the PTI meeting held after May 9.
On a private TV channel While talking, Fayyazul Hasan Chauhan once again expressed his displeasure with Imran Khan and while talking about the reason for leaving PTI, he said that if I say two things wrong about Imran Khan, hang me first, from May 1st. What happened till May 14 was beyond comprehension.
While talking about the decision of separation from Imran Khan, Fayyaz Chauhan said that he had heard about the incident of May 9, till today clips of this incident are coming out. He saved Imran Khan that Imran Khan is not related to this incident, but when Imran Khan came out on May 12, at the beginning of the Zoom meeting, he said that no one should be defensive, no one should backout, and no one should back out on May 9. Don't be apologetic about events.
In the same meeting, Imran Khan addressed Peshawar Region President Atif Khan and said that all the leaders and Timur Jhagra should immediately tweet that tomorrow we will hold demonstrations outside Maulvi Fazlur Rehman's madrasas and you will start these demonstrations from tomorrow. After hearing this, the ground came off my feet, I did not understand what strategy was in it, I even raised my hand during the meeting but no one listened to me.
The former PTI member said that at that time I decided that I would give arrest but not become a victim of this civil war.
During the program, Fayyaz Chauhan denied joining Muslim League (N) and PP and folded his hands on the question of Maulana Fazlur Rehman joining the party.
During the conversation, Fayyaz Chauhan praised Jahangir Tareen and said that people should know that even after separation, I have no agenda against Imran Khan. If relief can be given, Imran Khan should also be given such relief and he and his wife should be sent out of Pakistan.
.