What exactly is the 'S' gene factor of corona? Important steps to detect Omicron infection | Omicron variant what is s gene drop out test which indication new variant of corona with RTPCR Test

Omicron infection is spreading rapidly. Health experts around the world have said that it is important to check for an S-gene drop out to see if a patient is infected with Omicron.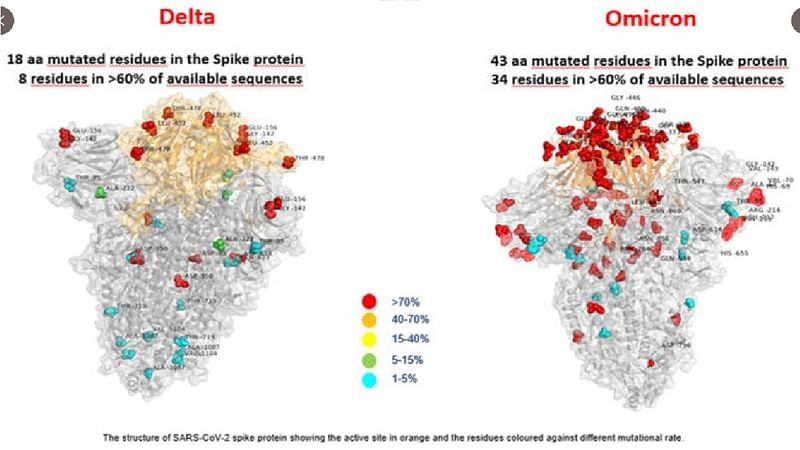 Corona virus photo
Navi Delhi: Corona virus (Corona) Of Omicron (New Omicron Variant) The crisis is slowly escalating. Omicron infection is spreading rapidly. Health experts from around the world have been working to determine if a patient has been infected with Omicron.S Gene ) It is said that it is necessary to check whether there is a drop out or not. This will test whether the virus has S gene. To find out if Omicron is infected, you need to look at the S gene factor.
In India, several states, including Maharashtra, have ordered RTPCR testing of foreign passengers to test for S gene factor. The World Health Organization has also ordered experimental schools around the world and scientific institutes conducting genome sequencing to investigate the S gene factor. This will test how fast the Omicron variant is transmitted.
What is the opinion of the World Health Organization on S gene?
The World Health Organization (WHO) says it is developing a kit to test for omicron. Until then, genome sequencing will have to be used. Genome sequencing requires RNaseP and beta actin. However, if the S gene is tested in RTPCR and if the S gene is a target failure, it will be known to be an omicron variant.
Option to identify infection before genome sequencing
Dr. Dr. of Dang Labs. Speaking to ANI, Naveen Dang said that the absence of S gene in the infected speech sample to identify Omicron was an indicator. If the S-Gene target failure test was performed in RTPCR and it was missing, it was clear that Omicron was infected. He also said that there is an option to identify Omicron before genome sequencing. The E, N, RD RP genes were previously tested in the RTPCR test. If any of these genes were found to be positive, the corona was said to be infected. Some experts believe that the S-gene test is an indicator of omicron.
Other news:
Hush! Student Negative from South Africa, relief to Aurangabad, reports of 18 more will come today!
Nagpur administration fears Omicron, administration begins work, instructions to start oxygen production project immediately
Omicron Variant what is s gene drop out test which indication new variant of corona with RTPCR Test
.

news from:Health Marathi News,Health Latest Marathi News,Health News in Marathi TV9 marathi | TV9 Marathi
#gene #factor #corona #Important #steps #detect #Omicron #infection #Omicron #variant #gene #drop #test #indication #variant #corona #RTPCR #Test