Who was Hardeep Nijjar: Who became the cause of tension between Canada and India, was included in the list of 40 most wanted terrorists – Story Of Hardeep Nijjar Who Became The Cause Of Tension Between Canada And India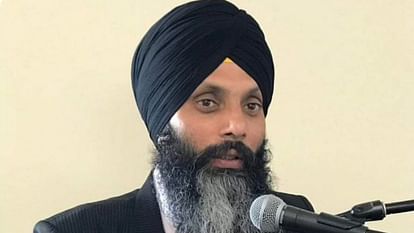 File photo of Khalistan supporter Hardeep Nijjar.
– Photo : twitter
Expansion
Hardeep Singh Nijjar, who became the victim of firing by unknown youth in Vancouver, Canada, was a resident of Bharsinghpura village of Phillaur, Jalandhar and was the chief of Khalistan Tiger Force. Nijjar's name was in the list of 40 most wanted terrorists released by India's National Investigation Agency.
In September-2020, the Union Home Ministry declared Nijjar a terrorist. After this, Nijjar's property in Bharsinghpura village of Jalandhar was also attached. NIA had announced a reward of Rs 10 lakh on Nijjar. Arshdeep Dalla, who organized grenade attacks on many police stations and the Intelligence Headquarters of Punjab Police in Mohali, is also an associate of Nijjar. The first case was of the murder of a priest in village Bharsinghpura, in which Nijjar's role came to light.
Hardeep Singh Nijjar was shot dead in Canada on June 18, 2023. He was shot by two unidentified gunmen near the Guru Nanak Sikh Gurdwara in Surrey, British Columbia, Canada. Nijjar was also the head of the committee running this Gurudwara. Hardeep Singh Nijjar had also visited Pakistan in 2013-14.
The entire expense of this trip was borne by Pakistani intelligence agency ISI. During this time, Nijjar met terrorist Jagtar Singh Tara, who was hiding in Pakistan. Tara was arrested from Thailand in 2015. Hardeep Singh Nijjar also set up a training camp for Khalistani militants in Missigen Hills, British Columbia in December 2015. During this period, pro-Khalistan militants were also given training in using small arms.