World's Shortest Bodybuilder Gets Married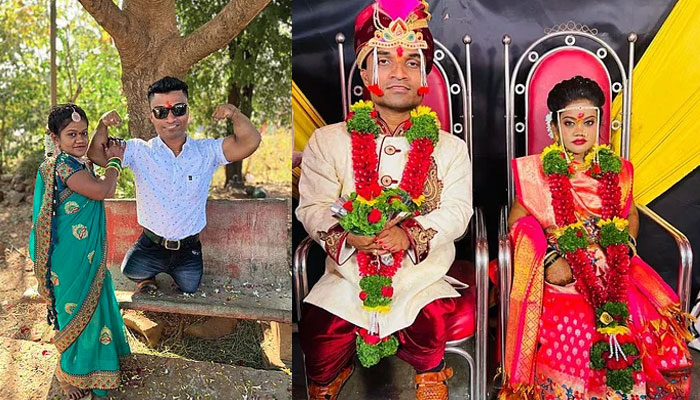 The world's shortest body builder from India got married.
According to Indian media, 28-year-old Pratik Vithal from Maharashtra is 3 feet 4 inches tall, while his 22-year-old bride is 4 feet 2 inches tall.
According to foreign media, both of them met 4 years ago after which they got engaged.
According to reports, the bridegroom and the people accompanying him expressed their happiness on the occasion of the wedding.
According to Indian media, Prateek started bodybuilding as a career in 2012 and in 2016 he also participated in a competition.
The Indian bodybuilder was listed in Guinness World Records as the world's shortest bodybuilder in 2021.
.